The third annual Clusterfest, presented by Comedy Central, takes over the Bill Graham Auditorium and Civic Center Plaza this Friday through Sunday. The notably diverse three-day line-up features some of the most interesting queer comedians working today.
Viewing 1 thru 12 of 1228 Stories
Welcome to the Bay Area Reporter's special Pride section. Stories are headlined with "Pride 2019."
We're winding up Pride month with plenty more rainbowl-you-over events.
DJ Wayne G spun Prideful funky grooves at Brian Kent's Daytime Disco, a scenic airy rooftop party at the Virgin Hotel (250 4th St.) on June 15. Guests enjoyed the views, music and mid-Pride month fun, while some sported glamorous retro attire.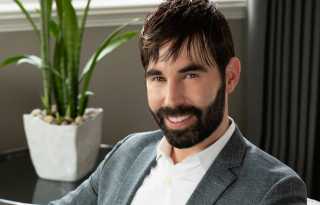 In this column, I'll share some insights from Justin Lehmiller, an esteemed Research Fellow at The Kinsey Institute and author of the book 'Tell Me What You Want: The Science of Sexual Desire.'
With pre-Pride events added each day, there's even more going on in the San Francisco Bay Area for leather and other kinksters.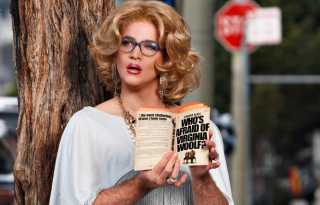 Alleged thespian Martha T. Lipton will be teaching an acting class in the Fez Room at Oasis on June 24. It will be a class like no other, because Lipton is a failed actress.
"Wham!" "Blam!" Thank you ma'am (and sir). On Sunday night, The Richmond Ermet Aid Foundation sponsored its fourth annual Broadway Bares. San Francisco Strips IV, the Comic Strips edition, wowed a sold-out crowd at DNA Lounge on Sunday June 16.
There's a feeling of celebration around the return cello-vocal duo, husbands Branden James and James Clark., for this year's Pride. They'll play Friday and Saturday night shows at Feinstein's at the Nikko, and bring a new style to favorite songs.
Full-on celebrations, select nights and ultra-rainbow nights await you.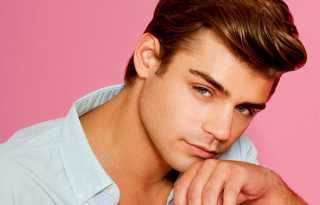 "It's the worst thing to watch someone jerking off their ego on stage," says actor Garrett Clayton, discussing how he came up with his non-jerky shared debut cabaret act which he brings to Feinstein's at the Nikko on June 21 and 22.
"Through the Windows," a new documentary about the historic Twin Peaks Tavern at the corner of Castro and 17th Sts., will premiere at this year's Frameline LGBTQ Film Festival (Castro Theatre, June 24, 1:30 p.m.).
Every year for decades men have descended on Chicago over the Memorial Day weekend for an annual leather pilgrimage otherwise known as International Mr. Leather (IML), as did I this past week.
Viewing 1 thru 12 of 1228 Stories