Oakland will be a real drag from Friday April 26 to Sunday April 28 when 100 drag queens, drag kings, and radical queer performers take to the stages in Oakland for a three day drag-a-thon which will include live performances, music, vendors, and art.
Viewing 1 thru 12 of 1213 Stories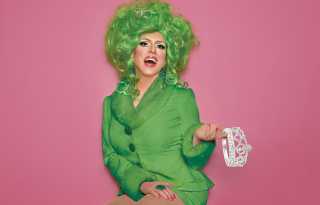 New York drag queen extraordinaire Hedda Lettuce brings her appropriately titled show, Hedda Lettuce: Gives Great Hedda to Oasis on Friday and Saturday, April 19 and 20.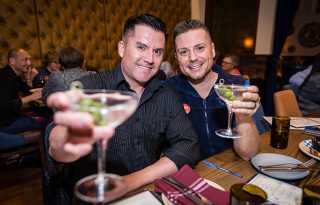 April may bring you showers, but nightlife surely brings you joy, wet or dry.
Brent Barrett, known for his performances in 'The Phantom of the Opera,' has not named his solo cabaret show after the half-masked man's signature number "The Music of the Night." Instead, it's called "Night Songs."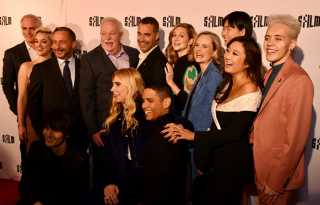 Stars shined brightly at the April 10 opening of the San Francisco International Film Festival, which featured a screening of the first episode from the new series, Armistead Maupin's 'Tales of the City.'
From fetish nights to talks, sober and beer-y events, including the SF Eagle's upcoming anniversary, there's a lot going on in the San Francisco Bay Area for leather and other kinksters through April.
Don Cavallo, a multi-talented restaurateur, actor and singer was also one of the first writers for the Bay Area Reporter. He seized the scene in San Francisco and made it his own from his 20s on, including opening the Fickle Fox.
Get your gear on, strap in for fun at nightclubs, bars, and special venues with added fun.
While fundraisers and drag queens are commonplace in the Castro, it's rare that 100 percent of the proceeds from a three-hour Friday event goes to a great cause. Enter The Disco Coalition.
Recently, a young gay man messaged me, stating, "I've tried the leather scene. It's not for me." I asked why. He said, "It's not about sex anymore. It's not even about anything erotic anymore." Was he correct?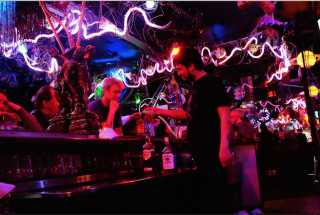 On Saturday April 13, the Hole in the Wall Saloon will celebrate its 25th anniversary with a party. The bar is best known for its colorful (some say surreal) decor, and for its rock music.
The second monthly Queer Bowling night at Mission Bowling Club was a strike, er, hit! On March 25, LGBTQ folks enjoyed tasty beer & bar food, DJs Marke B and Siobhan Aluvalot played fun grooves, and colorful bowling balls matched the festive attendees.
You may have noticed a few new winners this year. In the tradition of multi-year winners who gracefully volunteered to move to 'emeritus' status, in order to give other talented folks a chance, we've omitted a few familiar favorites.
Viewing 1 thru 12 of 1213 Stories