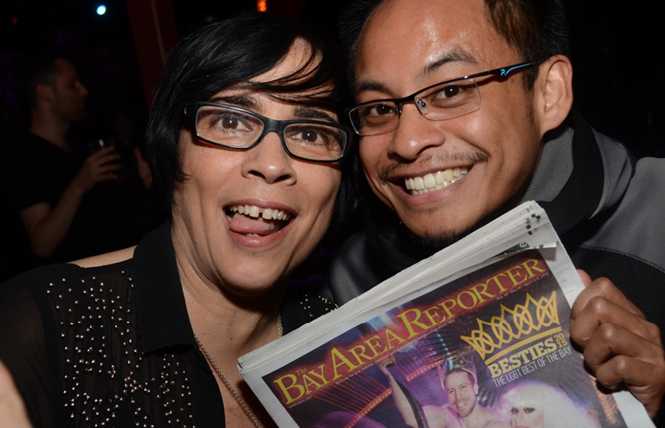 San Francisco is one of 11 US cities that is fortunate to have a legacy LGBT publication by us, for us, and about us. Help preserve the BAR as an historic and important community institution for the future.
Viewing 1 thru 12 of 102 Stories
Like virtually all performing artists, Lena Hall, best known for her Tony-winning turn as Yitzhak in the Broadway run of 'Hedwig & The Angry Inch,' has had her music and acting career set on pause.
What would queer San Francisco be without our nocturnal animals, the revelers and entertainers and service stars? Let's raise a glass (make it a double), to this year's Nightlife People Bestie winners.
Rachel Garlin's music harkens back to another era. Her soft, gentle voice, poetic lyrics and acoustic guitar conjures up memories of great folk singer/songwriters from a generation ago such as Judy Collins and Joni Mitchell.
On March 14 three very queer bands will join forces for a night of queer rockin' and rollin' at Bottom of the Hill on 17th Street. GayC/DC, Middle Aged Queers and The Homobiles will rock out in a totally out way.
It's been 27 years since Stephan Jenkins put together the first lineup of Third Eye Blind here in San Francisco. Before the band plays Oakland's Fox Theater next Friday, March 13, he shared several LGBT influences in his music.
Broadway musical theatre star Max von Essen returns to San Francisco to showcase his solo work in a Bay Area Cabaret concert at the Venetian Room this Sunday afternoon.
'INSIDE PRIDE', the official magazine of San Francisco Pride is now accepting space reservations.
Jenn Colella is best known for her portrayal of Beverley Bass, the first female captain at American Airlines, in the Tony-winning musical Come From Away, about travelers stranded in Gander, Newfoundland in the wake of 9/11.
Chanteuse Veronica Klaus returns to San Francisco for three concerts at the intimate Martuni's lounge with the Tammy Hall Trio. With her style reminiscent of classic jazz singers like Peggy Lee, the shows have an appreciative local fandom.
What do the cast and crew of touring Broadway shows do on their time off? If you're Adam Roberts, currently performing as an ensemble actor in the tour of 'Miss Saigon,' you recruit your colleagues and make a few music videos.
This year marks the 10th annual Bay Area Reporter readers' poll, the Besties, and voting begins Thursday, January 30.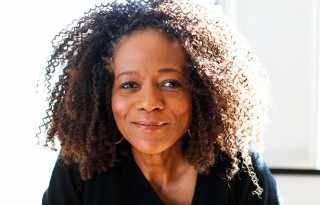 Jazz chanteuse Paula West will perform the first of nine shows at Feinstein's At the Nikko beginning February 6. The fact that her run at Feinstein's is stretched out over an extended period is a tribute to West's popularity with audiences.
Viewing 1 thru 12 of 102 Stories