Get out for nightlife fun, in the shade or under the sun.
Viewing 1 thru 12 of 474 Stories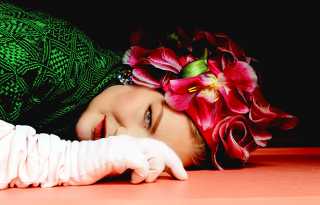 It's been several years since singer Veronica Klaus, for many years a fixture on the San Francisco cabaret scene, departed these shores for new adventures in upstate New York. But on August 31 and September 1, Klaus returns to the city where it all began.
The Richmond/Ermet Aid Foundation's 25th anniversary benefit concert, Help Is on the Way, held August 18 at the Herbst Theatre, included a super-talented array of Broadway and local cabaret singers.
'Whadda you wanna do, Marty?' 'I dunno, whadda you wanna do?' Your queries have been answered.
Samantha Sidley cuts to the chase in her just released single "I Like Girls." The song's video begins with a tight close-up of her face. "I like girls!" she proclaims, before she starts singing.
What is a drag performer or performance worth? The question is at the heart of a movement, still in its infancy, to set a minimum booking fee for drag queens and kings in the Bay Area.
Celebrate summer's end with fog and fun, in or out of bars and nightclubs.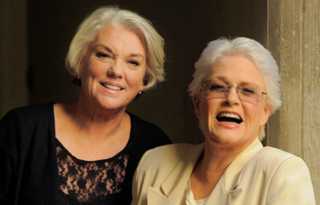 On Sunday, August 18, Tyne Daly and Sharon Gless, stars of the iconic 1980s police show Cagney and Lacey, will reunite onstage at the Herbst Theater for Help Is On The Way 25, a concert and gala which will raise money for two good causes.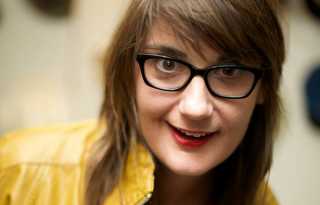 Stand-up comic and former San Francisco resident Caitlin Gill returns to the scene of the crime on Friday August 16, when she'll appear with fellow comics Jackie Kashian and Chris Fairbanks at the Verdi Club.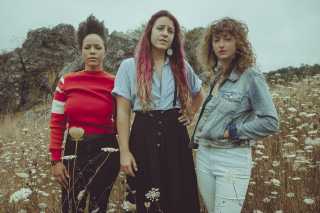 The annual huge outdoor, multi-stage music festival includes headliner Paul Simon, plus food, drinks, comedy, all in lovely Golden Gate Park. Here are a few select, lesser-known bands and events, including a few queer notables.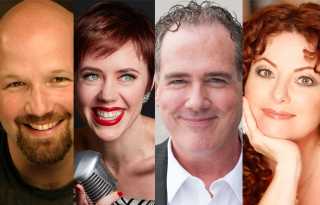 On August 9 and 10, a tribute to a trio of musical films makes a cabaret debut when Feinstein's at The Nikko presents 'A Star Is Born: The Concert,' a show which will offer live performances of songs from three versions of the story.
Pull up to the bumper for auto-motivated amusements; meaning, get yourself out to have fun.
Up Your Alley weekend annually draws thousands of fans of kink, leather, and a cruisy outdoor street fair. The amount of related events has multiplied, ranging from bar nights to dance parties and sex-play events. Strap on your harness and dive in.
Viewing 1 thru 12 of 474 Stories