As a teenager in suburban Maryland, Joshua Grannell created a makeshift horror house, enlisting his supportive family. Decades later, as Peaches Christ, the gay horror super-fan directs the second annual Into the Dark: Terror Vault at the historic Mint.
Viewing 1 thru 12 of 493 Stories
The Castro Theatre will be hopping on October 26 with SexCells, featuring Marc Almond, TR/ST, Hercules & Love Affair (playing a DJ set) and other talents.
Nibble on some pumpkin spice nightlife.
Autumn lovelies fill our weekly line-up of nightlifery.
Laugh, dance, sip, shimmy; whatever moves you in nightlife mode.
Cast members from the hit CBC series Schitt's Creek, along with other stars, were in attendance at the San Francisco edition of the annual GLAAD Awards.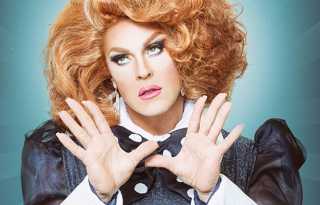 Get out there are what fun awaits you, at cabaret concerts, benefits, beer busts and bawdy broad comedy night. Folsom Street Fair dominates, but there are plenty of parties where a collar and chaps aren't expected.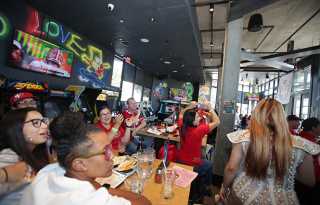 A San Francisco 49ers football Pride watch party at The Detour in the Castro District featured the 49ers vs. Bengals game, which was shown Sunday Sept. 15 at The Detour.
Fun is where the heart is, and musicians, cabaret acts and queens all over the bay gear up to entertain your nightlife desires.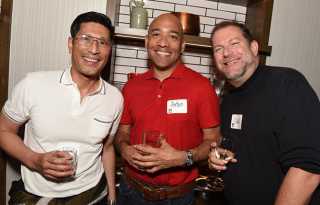 MAX held a First Friday cocktail meet & greet at Eclipse Bar in the Hyatt Regency San Francisco on Sept. 6. The social group for gay men and their friends goes back to 1988, and continues to welcome new members at frequent social events.
We haven't had a good wedding announcement in a while, and the betrothal of Carlos Diaz and Joseph Copley included seaside views, and dance and nightlife community fabulousness.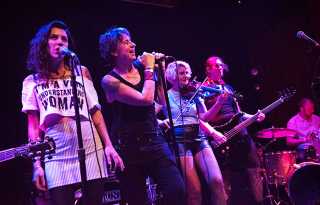 With any luck, your Friday (13th!) will be full of fun, not fear. Superstitious? Plan nightlife fun on other nights.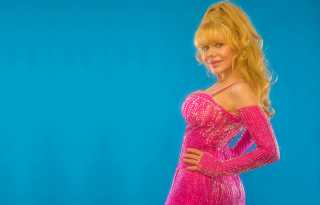 On Friday September 20 the incomparable legendary Charo returns to San Francisco for an evening of music and 'cuchi-cuchi' at the Herbst Theatre.
Viewing 1 thru 12 of 493 Stories