Danceable, musical, literary and filmic fun fills your interwebs with continued hope, healing and hum-dingin' fun. Zoom in, log on, click away.
Viewing 1 thru 12 of 629 Stories
If gay modern rock legend Bob Mould isn't the hardest working man in music, he's definitely one of them. To prove that point, he's wasted no time in following up 2019's 'Sunshine Rock' with the new 'Blue Hearts.'
What? You missed San Francisco drag icon and DJ Juanita MORE! and her lip-synch DJ event fundraiser? Never fear. It's still here, online, of course.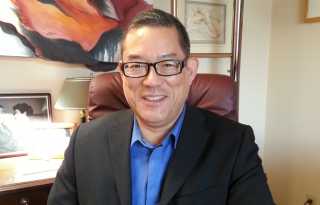 In a continuing effort to receive support from readers, the Bay Area Reporter has launched its membership program.
Visitors to the Castro district on Sunday Sept. 13 enjoyed outdoor dining, drinks and shopping at local stores. Safety and health precautions were heeded as patrons enjoyed themselves while supporting local businesses.
Matthew Simmons, known to many as his drag persona Peggy L'Eggs, died peacefully and unexpectedly on Tuesday, September 8 at his Oakland apartment. Friends and colleagues offered a stream of tributes and remembrances.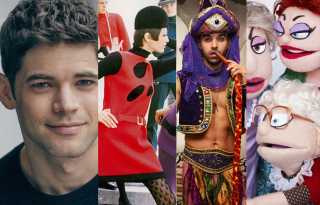 Even if the sky's on fire, you can snuggle up to your air purifier and enjoy online arts, nightlife and community events.
Fall films fill our future favorites list, but you can enjoy plenty of live-online events in arts, nightlife and community.
Inspired by Wigstock, but with a decidedly East Bay edge, the third annual Oaklash Drag Festival goes online September 4 through 6 with more than 100 performers.
What is the future of local LGBT nightlife and how can businesses, employees and patrons continue to stay active in pandemic times? This and other questions were discussed in the first Queer Nightlife Fund talks series, held online, of course.
Fall into autumn as film festivals come to fruition, nightlife cautiously returns to in-person gatherings, and community events and empower us all.
Outside Lands goes In, Peaches Christ is reeling' for Rocky, and Burner on bikes beautify Golden Gate Park. Arts, nightlife and Community events invite your participation.
The San Francisco Planning Commission will hold a hearing next month to determine whether to require sound proofing for a housing project at 1560 Folsom Street — adjacent to the LGBTQ-themed bar and nightclub Oasis.
Viewing 1 thru 12 of 629 Stories