Advertising information for Inside Pride, the official magazine of San Francisco 2019
Viewing 1 thru 12 of 268 Stories
California lawmakers shelved two more LGBT bills as the majority of this year's legislation advancing LGBT rights heads for final votes in their house of origin.
The House of Representatives Friday approved the Equality Act, legislation that would protect LGBTQ people from discrimination throughout daily life.
A newly released autopsy report on the death of a gay man, Brian Egg, whose decomposed torso was found in a fish tank in his South of Market home over the summer, reveals his cause of death was "unspecified homicidal violence with blunt force trauma."
A groundbreaking report has found that the majority of California's school districts are failing LGBT students.
San Francisco AIDS activist Cleve Jones received an award from the Cuban National Center for Sexual Education in Havana last weekend as other activists were reportedly arrested after attempting an alternative march after the government canceled two others
Equality California will release a first-of-its-kind report Monday morning that grades how school districts across the Golden State are educating their LGBTQ students.
A new exhibit opening this month at the GLBT Historical Society Museum recounts the story of Daddy Alan Selby,
The city's planning commission voted Thursday to make it easier for nonprofits and harder for formulaic health care centers to lease sidewalk-fronting storefronts along upper Market Street in the city's gay Castro district.
The San Francisco War Memorial Board of Trustees Thursday (May 9) appointed John Caldon as its new managing director.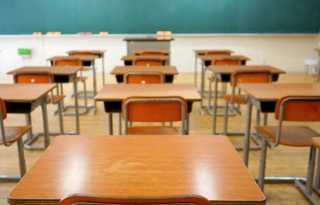 The California State Board of Education has approved LGBT-inclusive sexual education guidelines for public and charter schools to use in all grades from kindergarten through high school.
George Ridgely, executive director of the San Francisco LGBT Pride Celebration Committee, is stepping down after this year's festivities to take a job with the city.
Two California-based LGBT groups have come out with early endorsements of gay Democratic presidential candidate Pete Buttigieg as he plans a fundraising swing through the Golden State this week.
Viewing 1 thru 12 of 268 Stories