San Francisco's planning department has concluded that Harvey Milk Plaza in the city's LGBTQ Castro district is historically important and eligible for listing on the California Register of Historical Resources.
Viewing 1 thru 12 of 4078 Stories
Ariela Leventhal started working as an intern for Congresswoman Jackie Speier (D-San Francisco/San Mateo) before she actually met her.
San Francisco Mayor London Breed stressed that the slow pace of business reopenings is frustrating but it is impossible to speed up due to the ongoing COVID-19 pandemic, in a Zoom meeting with the Castro Merchants association July 10.
A federal judge on Thursday ordered tapes of the Proposition 8 trial to be unsealed next month.
San Francisco is poised to allow gay bathhouses to return after the businesses closed more than three decades ago during the height of the AIDS epidemic.
Since they closed their law firm's Oakland office in March due to the novel coronavirus outbreak, co-founders Felicia Medina and Jen Orthwein have been working from home, as has Kevin Love Hubbard, a lawyer recently made a partner in the firm.
In the Bay Area, while many people appear to be using face coverings when outside of their homes, there are still too many who aren't wearing them.
Grindr, the largest hookup app for gay men, has dispensed with its ethnicity filter as it and other GBTQ dating platforms have joined together with a public health consortium to produce the NiceAF campaign.
As the Trump administration continues to rollback protections for queer Americans, Democrats are set to adopt a party platform that includes myriad proposals to protect LGBTQ people from discrimination based on sexual orientation and gender identity.
Since advancing out of the March 3 primary race for an open South Bay state Assembly seat, Alex Lee had been sheltering at home with family, friends, and his 3-year-old cat Soba due to the coronavirus outbreak.
The 23rd International AIDS Conference opened Monday, July 6, with welcoming remarks from House Speaker Nancy Pelosi (D-San Francisco) and Congresswoman Barbara Lee (D-Oakland).
The presiding bishop of the Episcopal Diocese-California welcomed viewers to a virtual service Tuesday by standing in front of the Haring altarpiece in Grace Cathedral's AIDS Interfaith Memorial Chapel.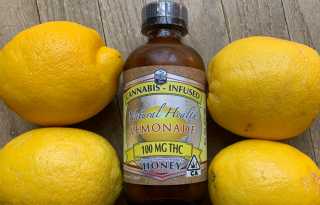 With infused beverages being one of the fastest growing categories in the cannabis industry, most dispensaries are now selling a variety of summer-themed ones.
Viewing 1 thru 12 of 4078 Stories