San Francisco African American community leaders ripped into the Los Angeles-based AIDS Healthcare Foundation Monday for the agency's use of a race-baiting mailer to oppose gay state Senator Scott Wiener's housing legislation.
Viewing 1 thru 12 of 2546 Stories
In what one legal expert called an "aggressive move," the U.S. Supreme Court announced Monday that it will take up the issue of whether existing federal law prohibits discrimination based on sexual orientation and gender identity in the workplace.
Mayor London Breed on Friday reversed course and moved Reese Aaron Isbell, who she swore in to a tenant seat on the San Francisco Rent Board last month, to an alternate seat on the panel.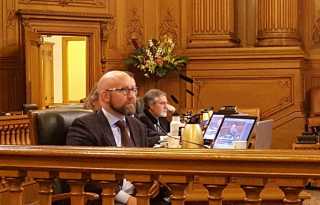 Preliminary information on how San Francisco departments are collecting data on sexual orientation and gender identity were discussed at a Board of Supervisors committee hearing Thursday.
In recent months two out staffers at San Francisco's public hospital have come forward to air their grievances with management of the Mission district facility.
The San Francisco Police Department says its officers will be the first in the nation to wear special patches during Pride Month in June.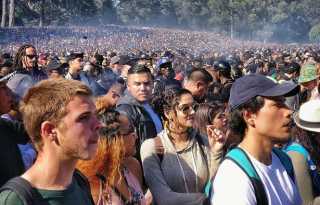 This is a special edition of the Bay Area Reporter's cannabis column and celebrates all things 4/20.
The day after the San Francisco Board of Supervisors rejected a 63-unit housing development with 15 below market rate apartments because it would cast an evening shadow on a South of Market park, the Bay Area Council Economic Institute issued a report.
After helping others for 15 years as a registered nurse, John Hoskins is now in desperate need of a partial liver transplant.
Spring came to Duboce Park last weekend as an egg hunt for children was held.
There are fundraising — and just plain fun — events taking place in Sonoma County as residents in Guerneville work to recover from the February floods and area residents get ready for Pride events.
Nurses in California are asking Congress to outlaw anti-LGBT bias in health care settings, as more states move to adopt so-called religious freedom laws.
Gay District 8 Supervisor Rafael Mandelman shares the concerns of those who are questioning the credentials of gay rent board member Reese Aaron Isbell.
Viewing 1 thru 12 of 2546 Stories