Being polite and having good manners will get you a long way in life. The same goes for kink. All manner of sexual outlaw creature might be great erotic fantasy, but even the most full-throttle players need to abide by standards of basic human decency.
Viewing 1 thru 12 of 48 Stories
Folsom Street Fair is just days away. Among the crowd will be throngs of people who have traversed past Fairs multiple times. For them, it's an annual gathering for which they already know the ins and outs.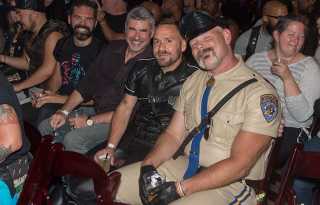 Even after the Mr. SF Leather contest, there are plenty more events for leather and other kinksters.
The Mr. San Francisco Leather and San Francisco Bootblack 2020 contest took place this past weekend. You might be thinking "Didn't we just have this contest in March?" You would be correct. That was for the 2019 titleholders.
It seems that every day the word compersion makes its way further into daily discourse. While its usage is by no means pervasively common, at least not yet, I've noticed it being uttered verbally or in print much more often lately.
Even after our local street fair, Up Your Alley, there are still many kink and leather events to enjoy in the San Francisco Bay Area.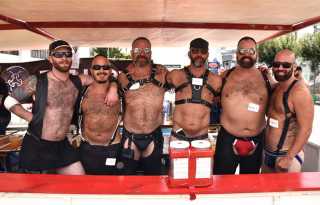 Welcome to the second-busiest leather-kink weekend in the Bay Area, where there's always a lot going on for leather and other kinksters.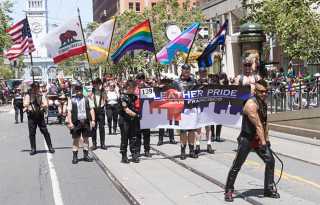 LGBTQ people from all walks of life, including us kinksters, walked down Market Street at Sf Pride — joyful, proud and determined to continue to stake our claim to a happy and equal life.
Even after Pride month, there's always a lot going on in the San Francisco Bay Area for leather and other kinksters.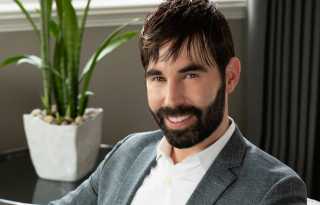 In this column, I'll share some insights from Justin Lehmiller, an esteemed Research Fellow at The Kinsey Institute and author of the book 'Tell Me What You Want: The Science of Sexual Desire.'
Every year for decades men have descended on Chicago over the Memorial Day weekend for an annual leather pilgrimage otherwise known as International Mr. Leather (IML), as did I this past week.
Over the course of my tenure writing this column, I've received feedback that readers often prefer something other than pure reporting on events. As one gentle critic put it, "I prefer you don't just reword an event's program," and they have a point.
Recently, a young gay man messaged me, stating, "I've tried the leather scene. It's not for me." I asked why. He said, "It's not about sex anymore. It's not even about anything erotic anymore." Was he correct?
Viewing 1 thru 12 of 48 Stories