In this column, I'll share some insights from Justin Lehmiller, an esteemed Research Fellow at The Kinsey Institute and author of the book 'Tell Me What You Want: The Science of Sexual Desire.'
Viewing 1 thru 12 of 41 Stories
With pre-Pride events added each day, there's even more going on in the San Francisco Bay Area for leather and other kinksters.
Every year for decades men have descended on Chicago over the Memorial Day weekend for an annual leather pilgrimage otherwise known as International Mr. Leather (IML), as did I this past week.
In chilly summers, leather's comfy, and there's always a lot going on in the San Francisco Bay Area for leather and other kinksters.
Over the course of my tenure writing this column, I've received feedback that readers often prefer something other than pure reporting on events. As one gentle critic put it, "I prefer you don't just reword an event's program," and they have a point.
Recently, a young gay man messaged me, stating, "I've tried the leather scene. It's not for me." I asked why. He said, "It's not about sex anymore. It's not even about anything erotic anymore." Was he correct?
Our Bestie winner in Sex celebrate businesses that help you embrace your desires. We want you to embrace, engage with and utilize them while you still can.
On some level, creating community is a numbers game. The more times you try, the more times you succeed. Sometimes you have to throw lots of stuff against the wall to see what sticks.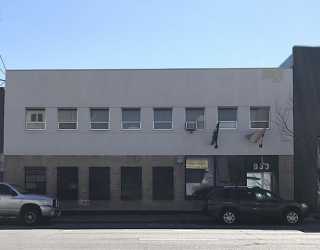 Blow Buddies, a private gay sex club that's operated in South of Market since 1988, could be in danger of closure. The owner is trying to sell the building, which is located at 933 Harrison Street.
One of the annual projects of the San Francisco Bay Area Leather Alliance is producing the Leather Alliance Weekend, which took place February 28 through March 3. The weekend included the San Francisco Bootblack and Mr. San Francisco Leather 2019 contest.
Why is it difficult for some to find erotic connections? I've talked to a lot of kinksters about this and a discussion point comes up repeatedly; the role online life has in finding play partners.
One of the biggest annual local gatherings for leatherwomen took place this past Saturday, the Ms. San Francisco Leather contest at SOMArts Cultural Center.
Leather communities have had a longstanding practice of passing down leathers, gear and treasured objects to others as a way of letting a valued possession experience new life with a new caretaker.
Viewing 1 thru 12 of 41 Stories