Here are the Bay Area Reporter's election endorsements. Links go to editorials.
Viewing 1 thru 12 of 541 Stories
With one week remaining until Election Day, polls are tightening and candidates are making their closing arguments to voters in races across the country.
Federal Judge Amy Coney Barrett was sworn in as the newest member of the U.S. Supreme Court Monday night, following her confirmation vote in the Senate, which was mostly along party lines.
Two out candidates are seeking seats on the Berkeley rent board, one of two such oversight bodies in California whose members are elected.
President Donald Trump and former vice president Joe Biden squared off in the final presidential debate.
Two gay men who grew up in the South Bay are aiming to make LGBTQ political history in their respective cities come the November 3 election. Either would be the first out male city council person in their hometowns.
A gay Filipino East Bay city councilman is the new head of a statewide caucus for local LGBTQ leaders, which is looking to expand its membership ranks following the November 3 election.
Maintaining San Francisco's LGBTQ community as a thriving, robust segment of the city has been a perennial concern for decades, and during LGBTQ History Month in October, preserving its rich legacy and historic sites receives even greater attention.
LGBTQ issues were front and center during the second day of the confirmation hearing for U.S. Supreme Court nominee Amy Coney Barrett, with Democrats and even a few Republicans attempting to clarify how she might approach such issues on the high court.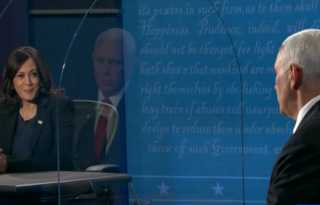 Taking a cue from his boss, Vice President Mike Pence blamed China for the coronavirus during his only debate with Senator Kamala Harris, the Democratic vice presidential nominee.
LGBTQ groups were thrilled when Governor Gavin Newsom nominated retired Justice Martin Jenkins, a gay Black man, to the California Supreme Court Monday.
A San Francisco candidate for a seat on the board that oversees the regional BART transit agency is believed to be the first to use the LGBT acronym as his ballot designation.
President Donald Trump and his wife Melania have both tested positive for the coronavirus.
Viewing 1 thru 12 of 541 Stories