San Francisco is in the midst of one of the most challenging times in recent memory.
The president and CEO of San Francisco Travel offers ideas for things to do in this time of coronavirus.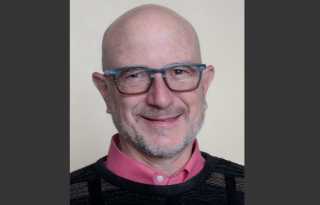 When I arrived in San Francisco, all the lights turned green, promising me freedom and gay liberation.
I am honored and privileged to have been elected as president for the next two years of the Eureka Valley Neighborhood Association, San Francisco's oldest neighborhood organization, dating back to 1881.
In 2020, for the first time in recent memory, our California primary votes will matter.
Is there a point in a transition where one reaches pure happiness?
I grew up with my father's World War II stories of fighting on what I later learned was one of the important island battles across the Pacific: Guadalcanal.
Millions of Californians demonstrated incredible fortitude and resolve this past fall when, in order to minimize its own wildfire liability risk — caused by decades of negligence and mismanagement — PG&E turned off the power for millions.
In 2016, gay then-Supervisor Scott Wiener led the charge to require improved data collection on our local LGBTQ+ communities to measure equity and inclusion in city services.
There's no state in America quite like California. In troubled times for the nation, California is where the American Dream is alive and well.
This year San Francisco Pride marches into its 50th year.
I love my family. I'd do anything for them. So it breaks my heart to know that literally thousands of them are living on the street.