I first encountered the Invisible Histories Project through its director of research and development Maigen Sullivan.
On September 22, our nation took a giant step backward.
"Get back in the closet." "You are a disgrace." "Stop talking about your sexuality." "You should be disowned."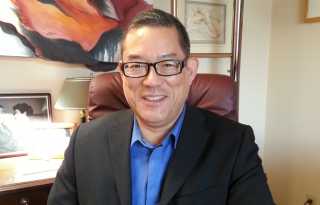 In a continuing effort to receive support from readers, the Bay Area Reporter has launched its membership program.
If you were locked down over the last several months with your partner or partners, intimacy has likely been a key part of quarantine survival.
Thirty years ago while flying in a helicopter full of journalists to a news conference, I looked around me and suddenly knew beyond a shadow of a doubt I needed to leave my glossy magazine career to put all my awake time into helping save my community.
As a teenager starting to discover who I am, I'm also discovering the world and its problems.
A brand management and crisis communication professor I know at a leading university contends that brands reside in the minds of customers, not at company headquarters.
The Black Lives Matter movement has brought forward what could be considered one of the most important social discussions in a generation.
The survival of people dealing with life-threatening illnesses such as HIV/AIDS often depends on affordable access to prescription medications.
In its June 15, decision holding that Title VII of the Federal Civil Rights Act of 1964 prohibits discrimination against LGBT people, two conservative court members pulled the court away from from the brink of issuing another Dred Scott decision.
The United States is home to more than one million gay veterans, most of whom served under the radar.