Facebook recently reminded us of a screenshot we posted a couple of years ago, the day before our first Valentine's Day as a married couple.
Viewing 1 thru 12 of 653 Stories
It's bad enough that blacks are already more likely than whites to die from HIV/AIDS. But a drug company's scheme to put profits ahead of lives only compounds the anguish of targeted communities and amplifies cries for justice.
I'm seeking to build bridges with my new book, "We Love You, But You're Going to Hell."
We believe that the denial of rights to transgender people, due to changes in federal law, can be mitigated. Here's how:
Fleeing persecution from homophobic countries can be the most life-risking experience and the wisest decision at the same time.
To create a state Democratic Party that feels inclusive, new representatives in our leadership must illustrate that they understand the consequences of a party that does not include the voices and experiences of those who have known hardship.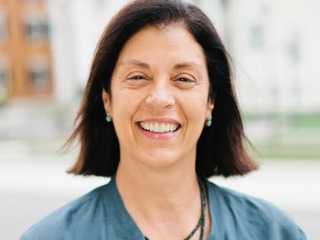 I spent my young adulthood in the Castro during the height of the AIDS epidemic. President Ronald Reagan was ignoring the plight of my friends, our community, and worse, he was engaging in fearmongering and bullying at a time when the nation needed unity
Last week in church, we sang a Christmas carol, familiar to some, about providing a warm and safe place for a refugee child displaced by government and rendered temporarily without a home.
A remarkable artwork reflecting Nelson Mandela's expression of hope is on public display at San Francisco's Grace Cathedral this month.
No matter what your spiritual beliefs, the holidays are a time of giving to those less fortunate.
Gay activist argues that singer Kristin Chenoweth should not perform with the Mormon Tabernacle Choir.
Last week, the Centers for Disease Control and Prevention released its HIV Surveillance Report. And, like every year in recent memory, the result told us what we already suspected.
President Donald Trump's administration reduced the number of refugees allowed into the country for 2019 to 30,000, a historic low, and placed a ban on the southern border processing of asylum claims, leading to more detention of migrants at the border.
Viewing 1 thru 12 of 653 Stories