The Democratic National Committee has chosen Joe Solmonese, a gay man, as chief executive officer for the 2020 convention in Milwaukee, Wisconsin.
The newly introduced Equality Act will have its first hearing next week before the House Judiciary Committee.
Two weeks ago we editorialized that LGBTQ nonprofits should be transparent with the community when navigating bad news. Today, two such organizations demonstrate how a lack of transparency feeds a crisis, leaving plenty of unanswered questions.
We were puzzled by the discovery a couple of months ago that Equality California, the statewide LGBT advocacy group, was planning to honor San Francisco International Airport at its Equality Awards gala in the city in May.
Here's a pro tip for all LGBTQ nonprofits: If you're going to lay off a majority of a department's staff without concurrently issuing a formal explanation about why this is happening, don't be surprised when you get press inquiries.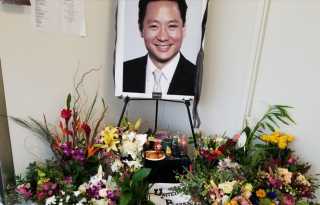 San Francisco Public Defender Jeff Adachi's unexpected death last week leaves a huge void in city politics and the criminal justice system.