LGBTQ nonprofits looking for new leaders should be proactive in soliciting candidates who are women, trans, people of color, or a combination of those.
Viewing 1 thru 12 of 740 Stories
Last week, Mayor London Breed outlined how she would like to spend the $185 million windfall that the city became aware of a few months ago: for homelessness, behavioral health, and affordable housing services.
San Francisco Mayor London Breed made an outstanding choice by naming Dr. Grant Colfax to lead the sprawling Department of Public Health.
The Trump administration's attack on transgender people was brought into sharp focus Tuesday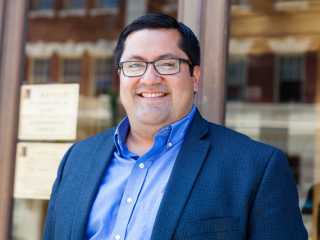 Berkeley must stop procrastinating and start implementing its Vision Zero program to reduce traffic deaths and injuries.
A few months ago, some city leaders expressed dissatisfaction about the proposed size of the words "The Harvey B. Milk Terminal" that will one day grace Terminal 1 at San Francisco International Airport.
Next week new members of the San Francisco Board of Supervisors will be sworn in and the board will elect a new president, who will need to work closely with Mayor London Breed to pass legislation to address the challenges facing the city.
Viewing 1 thru 12 of 740 Stories