Click here for our Obituary Policy »
For more obituaries click here to access searchable PDF newspaper archive project.
Viewing 1 thru 12 of 1130 Stories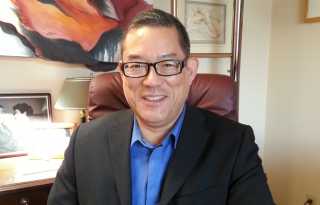 In a continuing effort to receive support from readers, the Bay Area Reporter has launched its membership program.
Sister Ruth Hall, founder and program director of the Family Link, died September 7 at Davies Medical Center in San Francisco following a recent cancer diagnosis. She was 71.
The obituary for Michael Zimmerman.
Denise D'Anne, a transgender woman who once served as co-president of the Harvey Milk LGBTQ Democratic Club and was a longtime city employee, died Wednesday, September 2. She was 86.
The obituary for Thomas Matthew Virgo.
The obituary for Bret Wright.
The obituary for Dr. David C. Siffring.
The obituary for Daniel P. Barber.
Hadley Dale Hall, a pioneer in aging services in San Francisco and a leader in the LGBTQ+ community, died August 10, following a brief illness. He was 87.
Efren Convento Ramirez, a gay man who was a photographer for the now-defunct San Francisco Sentinel newspaper, is being remembered several years after his death.
LGBTQ rights supporters are mourning the less of Rep. John Lewis (D-Ga.), a civil rights icon who worked with Dr. Martin Luther King Jr. and died late Friday after a battle with pancreatic cancer at age 80.
Kent James, also known as the punk-influenced rock music frontman Nick Name, died at his home in Palm Springs on July 3, 2020. The gay singer-songwriter lived in San Francisco for a few years, and performed at local nightclubs.
Viewing 1 thru 12 of 1130 Stories