A formerly detained journalist, Ali Feruz, is seizing upon his notoriety to champion journalism and journalists by creating a network and a platform for reporters to tell stories that normally wouldn't make headlines.
Global LGBT experts and human rights advocates sounded alarms following the Trump administration's announcement to develop global strategy to decriminalize homosexuality.
The White House this week released four potential nominees, including gay Ambassador to Germany Richard Grenell, for the vacant position of U.S. ambassador to the United Nations following the abrupt withdrawal of Heather Nauert.
Canada's government has pledged $30 million to improve LGBT lives in developing countries over the next five years.
In true Irish fashion, Fintan Warfield came to politics through folk songs from an era before his time: The 1960s.
LGBT undocumented immigrants were part of a celebration last week in Silicon Valley.
Protesters in San Francisco raised their voices in chants and song in an act of resistance against the attacks on Brazil's minority communities by President Jair Bolsonaro.
LGBT activists sounded the alarm that Chechen authorities have renewed their crackdown on LGBTs in Chechnya, detaining several gay men and women.
Jair Bolsonaro, Brazil's new president, didn't waste any time attacking the country's minority communities, including LGBTs, when, hours after his inauguration, he signed a slew of executive orders removing some rights.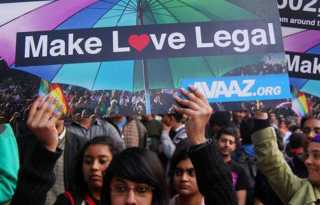 In a year that celebrated the United Nation's 70th anniversary of the Universal Declaration of Human Rights, human rights, particularly LGBT rights, were profoundly under attack in 2018, according to leading human rights organizations.
Vallejo LGBT activists and leaders of its sister city commission and association came together earlier this month to figure out responses to November's crackdown on the African country's LGBT community.
A little more than a month after the latest anti-gay crackdown, LGBT Tanzanians are living underground or have fled the East African country out of fear.