A first-of-its-kind report documenting conversion therapy around the world highlights the pervasiveness of the practice.
Serbian officials have blocked future access to same-sex couples forming families in the country after its first lesbian prime minister and her partner became parents earlier this year.
Congresswomen Ilhan Omar and Rashida Tlaib denounced the Palestinian Authority's ban on LGBT gatherings and threats to queer Palestinians.
An advertising campaign, "Love is Love," launched by the Coca-Cola Company ahead of a progressive music festival in Budapest, Hungary last week has led to political leaders calling for a boycott of the global soft drink company.
Hunky male sex workers took to the windows of the My Red Light organization in Amsterdam last weekend during Pride.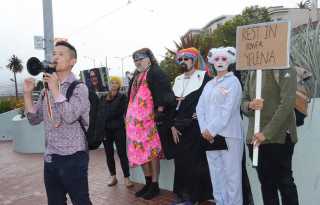 Queer demonstrators gathered at Harvey Milk Plaza in San Francisco's Castro district during the evening commute August 1 to honor slain Russian LGBT activist Yelena Grigoryeva.
Steve Roth has been tapped to head the Organization for Refuge, Asylum and Migration.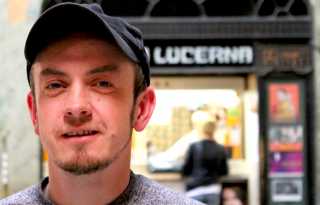 Emerging from the few sensationalized tabloid headlines and TV shows that have been Czechia's only exposure to the country's transgender community, trans Czechs are stepping out and speaking up about their experiences.
Thousands of LGBT Israelis and their supporters took to the streets of Tel Aviv last Sunday, calling for the resignation of interim Education Minister Rafi Peretz following statements he made supporting conversion therapy.
United States Secretary of State Mike Pompeo this week named a conservative law professor to chair a new autonomous human rights commission, which sparked concerns from LGBT organizations, congressional leaders, and human rights experts.
Prince William said that he and his wife, Kate Middleton, the duchess of Cambridge, would be "absolutely fine" and "fully support" their children if one of them came out as gay.
Paris inaugurated Harvey Milk Place, Stonewall Place, and unveiled a plaque honoring Gilbert Baker during a Pride Month ceremony recognizing American and French LGBT rights leaders.