Two unique films featuring the LGBT immigrant experience will be featured at the San Francisco International Film Festival next week.
Czech Republic Prime Minister Andrej Babiš stated during a conservative TV station's political talk show Sunday that he supports same-sex marriage and will vote for a measure.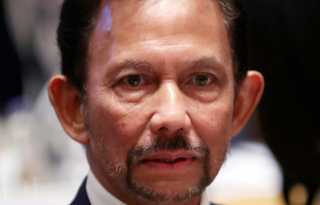 LGBT people will face being stoned or whipped to death starting this week when Brunei fully implements Islamic criminal codes based on sharia law.
An Australian man said he acquired HIV while taking on-demand PrEP before and after sex, which could represent the latest in a handful of cases of failure of the prevention pill.
The Organization for Refuge, Asylum & Migration's founder and leader announced he would be stepping down from the LGBT-focused organization after a decade of advocating for queers fleeing persecution and violence in their homelands.
LGBTQI and indigenous activists continue to seek answers for the 2018 murder of bisexual Rio de Janeiro City Councilwoman Marielle Franco.
Egyptian police arrested a transgender woman last week, claiming she is a member of a terrorist group and disrupted public order.
A formerly detained journalist, Ali Feruz, is seizing upon his notoriety to champion journalism and journalists by creating a network and a platform for reporters to tell stories that normally wouldn't make headlines.
Global LGBT experts and human rights advocates sounded alarms following the Trump administration's announcement to develop global strategy to decriminalize homosexuality.
The White House this week released four potential nominees, including gay Ambassador to Germany Richard Grenell, for the vacant position of U.S. ambassador to the United Nations following the abrupt withdrawal of Heather Nauert.
Canada's government has pledged $30 million to improve LGBT lives in developing countries over the next five years.
In true Irish fashion, Fintan Warfield came to politics through folk songs from an era before his time: The 1960s.