Tanzania's crackdown on LGBT citizens hasn't stopped, despite the country's leaders appearing to bow to the World Bank and other global pressures, queer activists said.
Human rights and LGBT advocates have condemned Indonesian police's reasoning for not charging alleged suspects in a brutal attack and burning that left a transgender woman dead.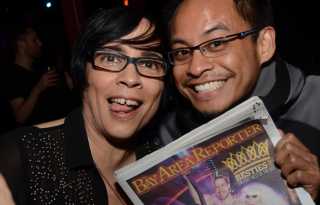 San Francisco is one of 11 US cities that is fortunate to have a legacy LGBT publication by us, for us, and about us. Help preserve the BAR as an historic and important community institution for the future.
LGBT Asians around the world are fighting back in the face of coronavirus-inspired racist attacks against Asians.
Singapore's high court upheld the country's colonial-era anti-sodomy law March 30.
Global LGBT organizations are responding to the impact of the coronavirus as they work to protect some of the most vulnerable queer people.
Silicon Valley lesbian couples traveling abroad are trying to get home amid the global coronavirus pandemic.
The emotion and love depicted in "Jose," a Guatemalan gay coming of age film, has captivated audiences around the world and garnered multiple accolades.
LGBT refugees in Nairobi, Kenya might soon find themselves homeless and without any source of income as funding for housing and other programs is rapidly drying up.
LGBT activists, medical professionals, and others are calling for Iceland to stop the deportation of a transgender youth and his family.
The brides both wore wedding dresses as they walked down the aisle, becoming the first same-sex couple to get hitched in Northern Ireland last week.
Swiss voters passed a referendum Sunday that adds penalties for publicly discriminating against, and committing, hate crimes based on an individual's sexual orientation.