A debate among the four candidates for San Francisco district attorney was civil for the most part, but near the end the two leading candidates squabbled over the mayor's recent action appointing Suzy Loftus interim DA.
Viewing 1 thru 12 of 371 Stories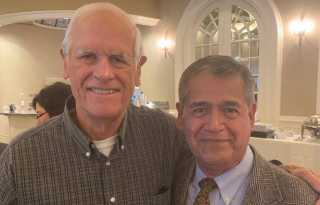 Having heard oral arguments last week in three federal cases seeking workplace protections based on sexual orientation and transgender status, the U.S. Supreme Court has the LGBT community on tenterhooks awaiting its decision.
There won't be a rematch in next year's race for an East Bay Assembly seat.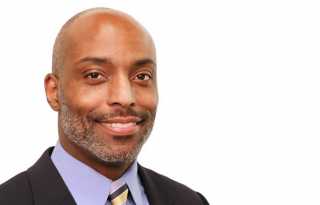 Equality California, the statewide LGBT advocacy organization, has crossed state lines into Nevada in order to help elect more LGBT people into public office in the Silver State and enact LGBT legislation at its statehouse in Carson City.
On San Francisco's November ballot will be a pair of local education leaders seeking voters' support for the first time. Both are expected to win, as they face either no to little opposition for their seats.
As he gears up for his re-election bid in 2020, gay state Senator Scott Wiener (D-San Francisco) is set to pick up an early endorsement from a major political group in his hometown.
Bisexual California Congresswoman Katie Hill becomes one of the latest House Democrats to back holding an impeachment inquiry of President Donald Trump.
Several Democratic candidates seemed to throw President Barack Obama under the metaphorical bus Friday night, as they sought to illustrate how they didn't take as long as other Democrats to "evolve" on LGBT issues.
A new report has chronicled how the vast majority of states and the federal government are falling short on LGBT data collection efforts.
The two leading candidates in San Francisco's heated contest for the District 5 supervisor seat both are vocal critics of the city's mass transit system and its less-than-stellar service in the Haight, Cole Valley, and Fillmore neighborhoods.
State Senator Scott Wiener announced Friday that he was punting legislation aimed at improving conditions for transgender inmates to the 2020 legislative session.
Maria Cadenas, a lesbian single mother and nonprofit leader, has entered the 2020 race to succeed state Senator Bill Monning (D-Carmel), who is termed out of his 17th Senate District seat along the Central Coast.
The proverbial stork has visited at least three out lawmakers this year in California. Two female politicians are expecting children with their spouses, while a male leader adopted a son out of foster care with his partner.
Viewing 1 thru 12 of 371 Stories