He has served less than a year on the San Leandro Unified School District Board of Education yet James Aguilar already has his sights on running for higher office.
Viewing 1 thru 12 of 355 Stories
In a major coup for his mayoral bid, gay San Diego Assemblyman Todd Gloria has secured the endorsement of the San Diego Democratic Party.
This may not be a surprise, but it is news: Gay presidential candidate Pete Buttigieg has outraised his Democratic competitors in most heavily LGBT neighborhoods around the country.
Democratic Governor Gavin Newsom has waded into a contentious intraparty fight for a state Senate seat in the Central Valley by throwing his support behind lesbian Assemblywoman Susan Talamantes Eggman (D-Stockton).
Log Cabin Republicans, the national gay Republican group, made a big splash August 15 when it published an opinion piece in the Washington Post announcing its decision to endorse President Donald Trump for re-election.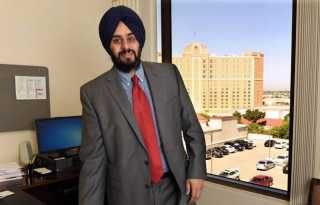 Equality California plans to call on the California Democratic Party to censure a state Senate candidate for what it considers to be homophobic campaign tactics, the Bay Area Reporter has learned.
San Francisco's only LGBT citywide municipal officeholder is all but assured of re-election this year, as Treasurer-Tax Collector José Cisneros is once again running unopposed. Cisneros, 63, is seeking a fourth four-year term.
In the first open district attorney race in San Francisco in 110 years, four candidates made their pitches to voters at two recent debates.
San Bernardino City Unified School District board member Abigail Medina came close in 2016 to winning an Assembly seat in the state's Inland Empire region.
Gay South Bend, Indiana Mayor Pete Buttigieg was polling fifth out of 24 candidates going into the second round of Democratic presidential debates last week, and he was polling fifth coming out of those forums.
For months Equality California, the statewide LGBT advocacy organization, has been polling its members about which of the Democratic candidates they favor in the 2020 presidential primary race.
Due to fewer Republican incumbents to challenge and not as many open House seats on the 2020 ballot, only a handful of congressional races in California are expected to have LGBT candidates.
Ever since he won a seat on Long Beach's City Council in 2009, Robert Garcia has faced questions about what office he would seek next.
Viewing 1 thru 12 of 355 Stories