Twelve years ago House Speaker Nancy Pelosi (D-San Francisco) infuriated the LGBT community by supporting the strategy to strip transgender protections out of the Employment Non-Discrimination Act.
When a rainbow flag was raised Monday over the California Capitol, both Governor Gavin Newsom and Equality California, the statewide LGBT advocacy organization, claimed it marked the "first time ever" it had flown over the building.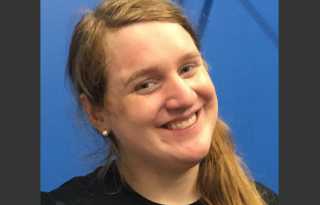 Transgender individuals increasingly are gaining recognition of their rights through non-discrimination protections in nearly every part of life.
Seeking to be in synch with Pride Month, Children's Discovery Museum of San Jose will hold its fifth annual Proud of My Family event Saturday, June 22.
It's Pride season, and I want to remind you that, as everyone grabs a cup of slightly-cool beer and goes out to party in the streets, we are honoring the 50th anniversary of the Stonewall uprising.
For the first time, all five cities in Napa County have agreed to fly the rainbow flag in honor of June being Pride Month.
Three more Bay Area cities are now flying the rainbow flag for the first time in honor of Pride Month, as is the government office for Alameda County.
Lesbians Who Tech + Allies is retooling its 2020 San Francisco summit as it remains determined to stay in the city's LGBT Castro district amid growing popularity.
Just in time for Pride Month, the National Park Service has released a free downloadable Pride Guide.
It is said some are born to greatness while others have greatness thrust upon them. There is a third group, however, who are born to nothingness but achieve greatness through perseverance, purposeful focus, and gut-checking grit.
San Francisco officials are expected to designate the city's fourth LGBT historic site next week when the Board of Supervisors votes to landmark 524 Union Street.
More than 100 people crowded into the Castro's Flore on Market recently, anxious to shake hands with Marisa Rodriguez, the newly appointed director of the city's Office of Cannabis.