'INSIDE PRIDE', the official magazine of San Francisco Pride is now accepting space reservations.
Viewing 1 thru 12 of 673 Stories
Ariela Leventhal started working as an intern for Congresswoman Jackie Speier (D-San Francisco/San Mateo) before she actually met her.
As the Trump administration continues to rollback protections for queer Americans, Democrats are set to adopt a party platform that includes myriad proposals to protect LGBTQ people from discrimination based on sexual orientation and gender identity.
Since advancing out of the March 3 primary race for an open South Bay state Assembly seat, Alex Lee had been sheltering at home with family, friends, and his 3-year-old cat Soba due to the coronavirus outbreak.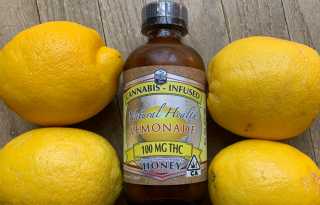 With infused beverages being one of the fastest growing categories in the cannabis industry, most dispensaries are now selling a variety of summer-themed ones.
The International Imperial Court System and the National LGBTQ Task Force have announced five new inductees to the National LGBTQ Wall of Honor at the Stonewall Inn in New York City.
This month. Montenegro became the first Balkan country to grant civil partnerships to same-sex couples.
At the last two global AIDS conferences, hosted in Amsterdam in 2018 and Durban, South Africa in 2016, long-term survivors of HIV and AIDS who attended noticed a glaring omission in the programs: themselves.
Netflix recently released "Disclosure," a documentary created by Sam Feder, Amy Scholder, and Laverne Cox.
Poland's anti-gay right-wing president, Andrzej Duda, was forced into a runoff election against his pro-LGBT liberal opponent, Warsaw Mayor Rafal Trzaskowski.
At 7:13 p.m. Wednesday, June 24, Moraga Mayor Kymberleigh N. Korpus declared June as Pride Month in her East Bay town.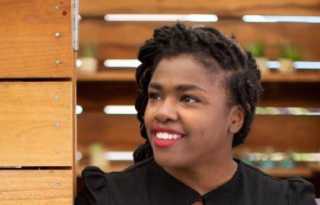 With the election of Kaylah Paige Williams as its female co-president this month, the Harvey Milk LGBTQ Democratic Club is being led for the first time by two Black co-presidents.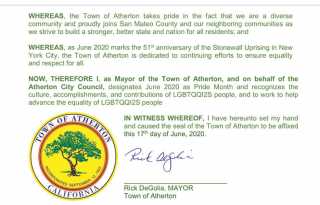 With Atherton the final city on the Peninsula to declare June as Pride Month, all 20 cities and towns in San Mateo County have for the first time observed the annual celebration.
Viewing 1 thru 12 of 673 Stories