A year ago this month celebrated gay crime novelist Michael Nava secured the rights for all of his published works, including the seven titles in his acclaimed series featuring the gay criminal defense lawyer Henry Rios.
Viewing 1 thru 12 of 306 Stories
Marisa Ramos, Ph.D., is back as interim chief of the Office of AIDS within the California Department of Public Health.
Canada's government has pledged $30 million to improve LGBT lives in developing countries over the next five years.
A free vocal symposium for transgender people will be held Saturday, February 23, from 2:30 to 9:30 p.m. at Community Music Center, 544 Capp Street in San Francisco.
"Supergirl," the television show based on the comic book character of the same name, is currently in its fourth season on the CW Television Network.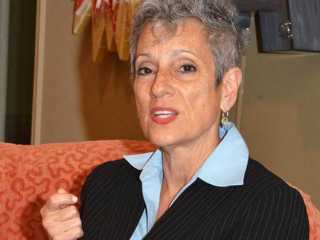 Lesbian Palm Springs resident Joy Silver is planning to run again for state Senate in 2022, while several dozen LGBT people interested in seeking public office attend campaign training in San Francisco.
In true Irish fashion, Fintan Warfield came to politics through folk songs from an era before his time: The 1960s.
California LGBT leaders have begun recruiting out candidates to seek state legislative seats in 2020 in order to ensure the number of LGBT lawmakers in the Legislature doesn't continue to decline.
The battle for acceptance of gay men, lesbians, and bisexual individuals in American sports has its roots in the 1970s with the sensationalized coming out stories of a handful of high-profile athletes such as Billie Jean King, Martina Navratilova, and Dav
Voting for the 2019 San Francisco LGBT Pride community grand marshals starts this week, with 10 individuals and five nonprofit organizations on the ballot.
Attention: lesbian stoners.
It's strange to be writing about the latest round in a fight that has gone on for 50 years (and that originally began when I was 2 months old), but that seems to be the nature of any story about People's Park in Berkeley.
LA LGBT center helps teachers with online LGBT history lesson plans; international building code group develops trans-friendly guidance for public restrooms; LGBT funding group elects trans man as board chair.
Viewing 1 thru 12 of 306 Stories