San Mateo County will see two more freshmen city council members as a pair of out candidates have been elected in South San Francisco and Redwood City.
Viewing 1 thru 12 of 763 Stories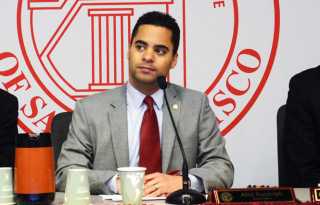 As the number of out LGBTQ people winning elective office continues to grow around the Bay Area, San Francisco is seeing a decline.
Illuminate SF Festival of Light has added some temporary light artworks to its many others to brighten nights as the days get shorter.
Transgender homicides continued to trend upward around the world, according to Transgender Europe's annual Trans Murder Monitoring report released November 20, the International Transgender Day of Remembrance.
Preliminary numbers show the impact that the COVID-19 pandemic and its changes to daily life are having on LGBTQ people — and suggest lessons that can be learned from the fight against HIV/AIDS.
Despite San Francisco voters adopting a slew of revenue-generating local propositions on the November 3 ballot, the city is bracing for more budget turmoil over the coming months.
It's Transgender Awareness Month, with Mayor London Breed raising the trans flag Monday, November 16, ahead of a rally and march that evening.
In the earliest days of the Remembering Our Dead project, which led to the Transgender Day of Remembrance, may of us shared a hope that by showing the astounding level of anti-transgender violence we face, perhaps we could begin to stem the tide.
The European Union is increasing its efforts to become a global leader in LGBTQ rights in order to push back against a rising tide of hate against queer people.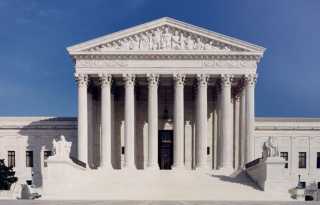 Lambda Legal Defense and Education Fund is warning that throwing out the entire Affordable Care Act could cause discrimination against LGBTQ people and people living with HIV.
The San Francisco Arts Commission's 2020 Art on Market Street Poster Series continues, this time with a celebration of the city's 50th anniversary of LGBTQ Pride.
LGBTQ people around the world breathed a collective sigh of relief as news spread last weekend that Democrats would return to the White House as Joe Biden was declared president-elect.
Attorneys with Lambda Legal Defense and Education Fund have filed to overturn an executive order from President Donald Trump banning some diversity training in federal agencies and their contractors.
Viewing 1 thru 12 of 763 Stories