This is a special edition of the Bay Area Reporter's cannabis column and celebrates all things 4/20.
Viewing 1 thru 12 of 359 Stories
The black and white photo, at first glance, could be of any sharply dressed couple. The woman is adorned in her Sunday best and the gentleman sports a pinstripe suit.
There are several events taking place Easter weekend.
Online registration for the 2019 EuroGames is back up and running after organizers responded to concerns over the event by the licensing organization and reduced their official sports offerings.
Report finds few smaller cities in California are an ideal location for LGBT seniors, with just Santa Ana making the list of top 20 locales across the U.S. that do.
Opening doors for Latino business owners as well as LGBT Hispanics in California drives Juan P. Novello's work, whether with his local chamber of commerce or at his current job as the chief operating officer of the California Latino Economic Institute.
Two transgender women are up for seats on a pair of important oversight bodies in San Francisco that advise local lawmakers on a number of policy concerns.
Czech Republic Prime Minister Andrej Babiš stated during a conservative TV station's political talk show Sunday that he supports same-sex marriage and will vote for a measure.
Amy Sueyoshi, interim dean of the College of Ethnic Studies at San Francisco State University, will receive the Phoenix Award from the Asian Pacific Islander Queer Women and Transgender Community at its Lunar Banquet Saturday, April 20.
I grew up in a southern California suburb in the 1970s, a short distance from the smog-filled skies of Los Angeles.
A new bill aims to encourage California hospitals to direct more contracts to firms owned by LGBT people, women and minorities.
Effective April 15 California will ban state-funded travel to South Carolina due to lawmakers in the Palmetto State enacting anti-LGBT legislation.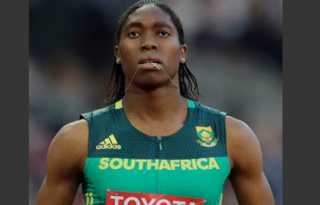 The Court of Arbitration for Sport has postponed until later this month a ruling on the international track federation and its proposed restrictions against female athletes with naturally high testosterone levels.
Viewing 1 thru 12 of 359 Stories