Two weeks ago we editorialized that LGBTQ nonprofits should be transparent with the community when navigating bad news. Today, two such organizations demonstrate how a lack of transparency feeds a crisis, leaving plenty of unanswered questions.
Faces of five Santa Clara County residents living with HIV have begun showing up in ads on public transportation; at bars, clubs, and restaurants; and in social media feeds as they share a message: undetectable equals untransmittable.
Two recent needs assessments in the Bay Area indicate that a significant portion of LGBTs feel unsafe in certain environments, have trouble accessing LGBT-specific care or other services.
The San Francisco LGBT Pride Celebration Committee announced three community grand marshals for the 2019 San Francisco Pride parade that were selected by the public.
Bringing attention to issues that impact the queer community, fundraising event series Disco Coalition begins giving nightlife a humanitarian twist next week.
Dozens of vividly colored posters are now viewable in Muni bus shelters on Market Street between the Embarcadero and Eighth Street as part of the San Francisco Arts Commission's first Market Street Poster Series of the year.
Ernie Asten, the retired fourth generation patriarch of the Cliff's Variety legacy, died March 15, after a 14-year battle with Parkinson's and multiple systems atrophy, or MSA. He was 71.
Spoiled as we are these days with so many competition and participation options in so many different sports, it is easy to forget how hard it was to get here.
The future of commercial and international surrogacy is under threat by President Donald Trump's pledge to end birthright citizenship for children born to non-citizens and undocumented immigrants.
This week's letters to the editor.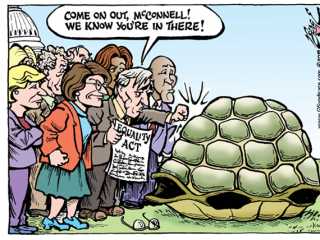 This week's editorial cartoon.