The San Francisco Gay Men's Chorus will hold a benefit concert later this month to help those ravaged by the wildfires in northern California.
The Gay Asian Pacific Alliance and Team Q of the United Democratic Club will hold a panel discussion on the queer, Asian-American and immigrant experience Monday, January 28.
The season for rugby, that most aggressively affable of team sports, is upon us. Forget the transient wind, chill, and rain: this is the season for the Fog.
Some people prefer to communicate with words, while others find images more telling. For gay San Francisco resident Kurt Schwartzmann, drawing has always been a way to share his thoughts with the world.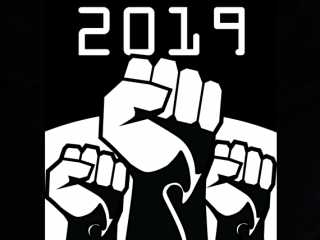 With it being a new year, I wanted to share a gentle suggestion or two. Maybe you can tack these on to the end of a list of your resolutions.
Fleeing persecution from homophobic countries can be the most life-risking experience and the wisest decision at the same time.
The obituary for Kanani Leigh Kauka.
The obituary for Bruce A. "Skip" Purdy.
The obituary for Anson John Royer Jr.
This week's editorial cartoon.
With a new year comes new leadership for San Francisco's two LGBT Democratic clubs. While the more moderate Alice B. Toklas club stuck to its usual cordial hand off of power, the progressive Harvey Milk club's board election was far more acrimonious.
After an investigation by the Massachusetts Attorney General's office, Mutual of Omaha reached a settlement and has agreed to no longer deny coverage to people using HIV prevention medication such as PrEP.