Last week in this space we praised Democratic presidential candidate Kamala Harris' debate performance for confronting former Vice President Joe Biden on his opposition to federally mandated busing to desegregate public schools. Biden was flummoxed.
Jose Sarria has been called the "Rosa Parks of the gay rights movement" of the 1960s. His history is important and now there's an effort underway to induct him posthumously into the California Hall of Fame.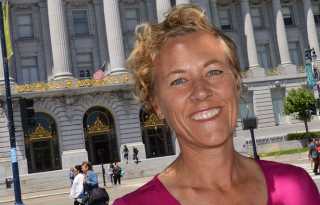 Thanks to funding secured by gay former District 8 supervisor Jeff Sheehy, there is a new safety coordinator for the area.
Dale Godfrey, who contributed photos to the Bay Area Reporter, died Sunday, June 30, after suffering a heart attack in Santa Rosa, his wife, Nancy Godfrey, said. He was 72.
This week's editorial cartoon.
Thoughts on the Women's World Cup.
The obituary for Lion Barnett.
The obituary for Christopher Colorado Jones.
The obituary for William John Whitehead.
This week's letters to the editor.
The San Francisco Police Department's inaugural Pride patch raised $19,000 for Larkin Street Youth Services, officials announced.
Lesbian Castro attorney found used needles and heroin in her home after it was burglarized over the weekend and says she's ready to leave San Francisco.