A new political club for polyamorous, queer, and kink Democrats is seeking to be officially chartered by local party officials next week.
Viewing 1 thru 12 of 421 Stories
San Francisco International Airport will hold a free community day Saturday, July 20, to offer the public a sneak preview of the new Harvey Milk Terminal 1 and a look at the upcoming Grand Hyatt at SFO.
Having a job is important. Aside from generating income, it provides independence and can boost a person's self-esteem. But for people with disabilities, landing that one job is extremely tough.
Scarlett Johansson has ended up in the news again. The actress and sometimes singer faced heavy criticism after she — a white woman — played an Asian woman in the live-action adaptation of "Ghost in the Shell" in 2015.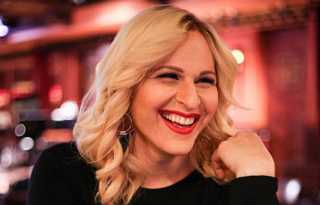 LGBT organizations have joined the Screen Actor's Guild-American Federation of Television and Radio Artists union in its fight for member privacy against the Internet Movie Database, or IMDb.
While the Political Notes column was on hiatus, a gay man became chair of the UC board, gay CA insurance czar landed in hot water, and EQCA endorsed a lesbian's state Senate bid.
The San Francisco Board of Supervisors gave its final approval Tuesday for declaring the Castro neighborhood the city's third LGBTQ cultural district.
Living mere blocks from the Twin Peaks Tavern, Pond Street residents Bret Parker and Petey Barma consider the historic gay bar their neighborhood watering hole.
United States Secretary of State Mike Pompeo this week named a conservative law professor to chair a new autonomous human rights commission, which sparked concerns from LGBT organizations, congressional leaders, and human rights experts.
The San Francisco Police Department's inaugural Pride patch raised $19,000 for Larkin Street Youth Services, officials announced.
Prince William said that he and his wife, Kate Middleton, the duchess of Cambridge, would be "absolutely fine" and "fully support" their children if one of them came out as gay.
Two East Bay cities will have Fourth of July events, but only one will include a nighttime fireworks show. Admission is free at both.
A record 800 participants took part in last weekend's San Francisco Pride Run.
Viewing 1 thru 12 of 421 Stories