President Donald Trump's impulsive Twitter post two years ago, saying the military should ban transgender people, became reality last Friday.
Interim leader of Lambda Legal provides steady hand for the national LGBT law agency following years of internal strife.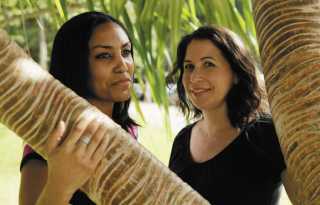 The U.S. Supreme Court said Monday (March 18) that it would not hear an appeal from the owner of a bed and breakfast in Hawaii who refused to accommodate a same-sex couple.
LGBT legal groups told the U.S. Supreme Court last week that it is simply too soon for the court to become involved in litigation over President Donald Trump's proposed ban on transgender people in the military.
Three big LGBT cases will be part of a private discussion at the U.S. Supreme Court next Friday, November 30, when the justices meet to conference about what appeals to hear in the coming months.
A new era in the U.S. Supreme Court's history began Saturday afternoon, October 6, when the Senate voted 50-48 to confirm the nomination of a federal judge who is expected to provide a fifth and majority vote against equal rights for LGBT people.
Judge Jonathan Karesh is set to become the second LGBT judge to preside over the San Mateo County Superior Court when he begins a two-year term in the leadership position in January.
LGBT groups have been among those calling for the Senate Judiciary Committee to delay its vote on the confirmation of Judge Brett Kavanaugh to the U.S. Supreme Court.
Just two days after Justice Anthony Kennedy announced his retirement from the U.S. Supreme Court, President Donald Trump told reporters that he had already narrowed his choice for Kennedy's replacement to "about five" people.
The U.S. Supreme Court Monday vacated a Washington Supreme Court decision that said a florist violated state law when she refused to sell flowers to a same-sex couple for their wedding.
The U.S. Supreme Court ruled Monday (June 4) that the Colorado Civil Rights Commission violated a baker's free exercise rights when it ordered that he sell cakes to same-sex couples the same as he sells to heterosexual couples.
In a move that city officials are praising, the San Francisco police officers who sent homophobic and racist text messages in 2011 and 2012 can face disciplinary charges, an appeals court ruled this week.