The Stud, San Francisco's oldest continuously-operating LGBT club, will be closing its doors permanently, according to a news release from Honey Mahogany, a co-owner of the South of Market establishment.
A year after the Emery school board declined to name a high school gym in honor of a trans former teacher, the Emeryville City Council decided to recognize the late instructor in another way.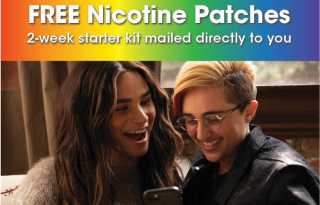 People who smoke and vape are at higher risk of getting seriously ill or dying if they contract the novel coronavirus, according to researchers from UCSF as health advocates step up efforts to encourage LGBT people to quit tobacco use.
Thirty-six media organizations have signed onto an amicus brief asking that video recordings in the 2010 federal district court trial of Perry v. Schwarzenegger be released later this year.
A podcast about the history of the LGBT rights movement before Stonewall will be back for a second season just as Pride Month kicks off around the world.
Long-acting injections given once every two months can prevent HIV at least as well as daily pills for gay and bisexual men and transgender women, according to interim study results released May 18 by the National Institutes of Health.
The Danville Town Council is set to issue a Pride Month proclamation for the first time when it meets June 2, the Bay Area Reporter has learned.
It has become a yearly ritual; Republican-controlled legislative chambers across the country pass anti-LGBT legislation, many attacking the rights of transgender youth and adults.
The Board of Supervisors Rules Committee has canceled its May 18 meeting, where a transgender woman was supposed to have her hearing for a seat on the San Francisco Municipal Transportation Agency's board of directors.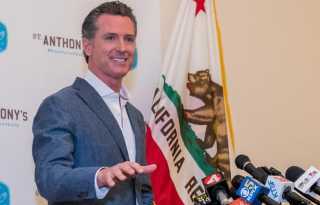 Advocates are blasting California Governor Gavin Newsom and state public health officials for not gathering data about the impact of the novel coronavirus outbreak on the Golden State's LGBT community.
Daly City will fly the rainbow flag for the first time this June, according to city officials, as it joins several other municipalities in San Mateo County that have signed on to a Pride Visibility campaign LGBT leaders are pushing this year.
The rainbow, bi, and trans Pride flags were stolen from Openhouse's senior housing complex at 55-95 Laguna Street early May 11, according to Openhouse Executive Director Karyn Skultety.