The 42nd annual vigil to remember two progressive San Francisco politicians who were killed while in office is going virtual this year due to the COVID-19 pandemic.
Viewing 1 thru 12 of 937 Stories
Deb Price, the award-winning journalist and author who wrote the first nationally syndicated column on LGBTQ issues in mainstream newspapers, died November 20 at a hospital in Hong Kong, where she had lived for many years.
Sal and Nancy Tran are children of Vietnamese immigrants, artists and twins who grew up in Vallejo, California.
Another ritual has been upended this year by the COVID-19 pandemic: political swearing-in ceremonies.
Preliminary numbers show the impact that the COVID-19 pandemic and its changes to daily life are having on LGBTQ people — and suggest lessons that can be learned from the fight against HIV/AIDS.
Progressive LGBTQs are making known their opposition to a proposal in San Francisco that would ban people from smoking tobacco and cannabis in their apartments.
The Haight Street Arts Center has unveiled an art display commissioned by Forward Together to acknowledge Trans Day of Resilience and people can view the outdoor gallery exhibit beginning Friday, November 20.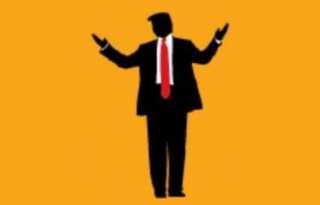 What a stressful, frightening year: COVID-19, layoffs, police killing Black people, enormous protests, massive wildfires, hurricanes, a fraught national election and our soon-to-be-former President Donald Trump still won't concede.
One of the highest-ranking LGBTQ officials with the National Park Service will be returning to the Bay Area in the new year.
A historic Japantown site with ties to LGBTQ history is on its way to becoming a city landmark.
A needs assessment of transgender and gender-nonconforming Asian and Pacific Islanders in the Bay Area shows a community facing the effects of discrimination in housing, safety, and other areas.
The Castro Christmas tree will go up this year but there won't be the usual lighting ceremony due to the pandemic.
An important oral argument at the U.S. Supreme Court this month went largely overlooked because of the nation's nearly complete fixation on the outcome of the 2020 presidential election.
Viewing 1 thru 12 of 937 Stories