A main provider of services for queer youth in San Francisco plans to revamp its building in the heart of the city's LGBT district in order to better meet the needs of its growing client base.
Viewing 1 thru 12 of 418 Stories
A year from now Palm Springs City Councilwoman Christy Holstege could once again make LGBT political history should she become her city's first female and first bisexual mayor.
A man who was arrested for possessing a firearm during San Francisco Pride festivities this year has been sentenced to 18 months in federal prison.
A celebration of life will be held Saturday, December 7, from 5 p.m. to midnight for Silicon Valley Pride board president and CEO Thaddeus Campbell.
California Senator Kamala Harris withdrew from the Democratic presidential field Tuesday, saying her campaign "simply doesn't have the financial resources we need to continue."
The annual Milk-Moscone candlelight vigil is set for Wednesday, November 27, in San Francisco.
The city is now accepting applications from those eligible to move into eight affordable apartments in the LGBT Castro district. The residents will be selected by a lottery draw to be conducted January 7.
The Human Rights Campaign called on President Donald Trump's eldest son to apologize for what it described as a "vile" weekend tweet stigmatizing people living with HIV.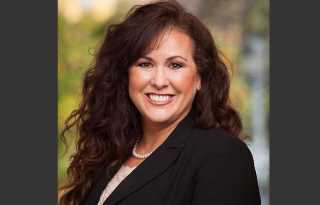 Assemblywoman Lorena Gonzalez's decision to hold up LGBT legislation earlier this year has cost her in Equality California's latest Legislative Scorecard, which was released Tuesday.
In what one researcher said was "jarring," 54% of HIV-negative young adults didn't report using condoms or PrEP — two critical tools in preventing the spread of the virus that causes AIDS — according to the results of a survey released Monday.
Despite his high-profile job as legal director of the National Center for Lesbian Rights, Shannon Minter doesn't have much of a social media presence. The only profile he has is on Twitter.
At least two Bay Area current and former elected officials are praising Chick-fil-A after the decision Monday of its charitable foundation to stop donating to two anti-LGBT organizations.
A federal judge in San Francisco Tuesday struck down the Trump administration's health care "refusal rule," which would have allowed individuals, entities, or health providers to refuse care to anyone if they found a religious objection to it.
Viewing 1 thru 12 of 418 Stories