San Francisco is poised to allow gay bathhouses to return after the businesses closed more than three decades ago during the height of the AIDS epidemic.
Viewing 1 thru 12 of 725 Stories
A federal judge on Thursday ordered tapes of the Proposition 8 trial to be unsealed next month.
As the Trump administration continues to rollback protections for queer Americans, Democrats are set to adopt a party platform that includes myriad proposals to protect LGBTQ people from discrimination based on sexual orientation and gender identity.
In a decision that undermines LGBTQ teachers at religious schools, the U.S. Supreme Court has affirmed for Catholic schools an expansive ministerial exemption in hiring practices under civil rights law.
The National AIDS Memorial grove has launched a virtual version of the AIDS Memorial Quilt to coincide with the 23rd International AIDS Conference being held July 6-10.
A man in Brazil man who was treated with an intensive experimental regimen has no evidence of remaining HIV after more than 15 months off antiretroviral therapy, researchers reported Tuesday at the 23rd International AIDS Conference.
The 23rd International AIDS Conference opened Monday, July 6, with welcoming remarks from House Speaker Nancy Pelosi (D-San Francisco) and Congresswoman Barbara Lee (D-Oakland).
A man accused of assaulting and harassing people in the Castro was arrested on unrelated charges June 28, stemming from an alleged attack on a family in the city.
The Castro Merchants business association plans to apply for a Shared Spaces permit to allow street closures on 18th Street, according to Jacob Bintliff, a legislative aide to District 8 Supervisor Rafael Mandelman.
San Francisco District Attorney Chesa Boudin joined the top prosecutors in Philadelphia and Boston, along with two civil rights advocates, to announce the formation of truth, justice, and reconciliation commissions in all three cities in a Zoom call.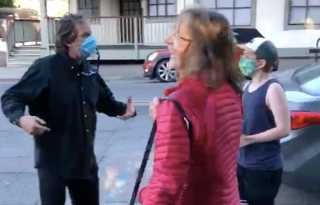 Fairfax police are recommending criminal charges after a transgender teenager in Marin County was verbally accosted by a couple who took umbrage to a Black Lives Matter bake sale.
Silicon Valley Pride August 29-30 will be virtual this year due to the novel coronavirus outbreak, according to a Tuesday news release.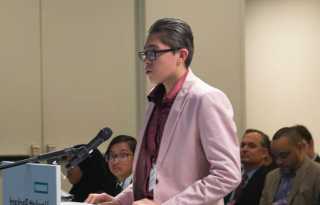 A Bay Area moot court competition of high school students this week will highlight a gay rights case out of Arizona.
Viewing 1 thru 12 of 725 Stories