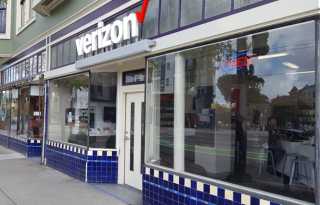 Since February, there have been more than half a dozen small businesses in the Castro and Upper Market area that have had their glass windows and doors smashed, according to local merchants.
A San Mateo 1983 cold case involving the murder of an unidentified possible trans woman has garnered renewed attention thanks to a Trans Doe Task Force at the DNA Doe Project.
Multiple LGBTs living in Corona Heights have experienced continued harassment, been called gay slurs, and threatened with violence from a neighbor, who now faces a court hearing next week.
Members of Fresno's LGBT community are "outraged" over a plea deal reached with a man charged in the fatal stabbing of a transgender woman nearly four years ago.
A Sonoma County Superior Court jury Thursday found a Guerneville man guilty of a felony hate crime for threatening to kill LGBTs in May 2018.
James Rickleffs was found guilty of first-degree murder March 4 by a San Francisco Superior Court jury for the killing of gay man Steven "Eriq" Escalon, 28, after just one and a half days of deliberation.
San Francisco police have arrested two people in connection with the torture death of George Randall-Saldivar, who was the adopted son of two gay dads.
A San Francisco jury has found defendant James Rickleffs guilty of first-degree murder in the death of gay hairstylist Steven "Eriq" Escalon, whom he had met at a gay bar in the city's Castro district in June 2012.
Those who prosecuted Marjorie Knoller in the 2001 dog-mauling death of lesbian Diane Whipple say a state board's decision last week to deny parole to her is justice.
In what prosecutors are calling a confession, James Rickleffs admitted to tying up Steven "Eriq" Escalon, stealing items from his home, and leaving him bound and gagged in a two and a half hour video interrogation shown to the jury this week.
San Francisco police offer reward, updated sketch in "Doodler" cold case.
Here is reporter Ed Walsh's updated article on Thursday's parole hearing for Marjorie Knoller, who was convicted of second-degree murder in the dog-mauling death of lesbian Diane Whipple in 2001.