Book reconsiders pioneering gay reporter Shilts
Wednesday Sep 18, 2019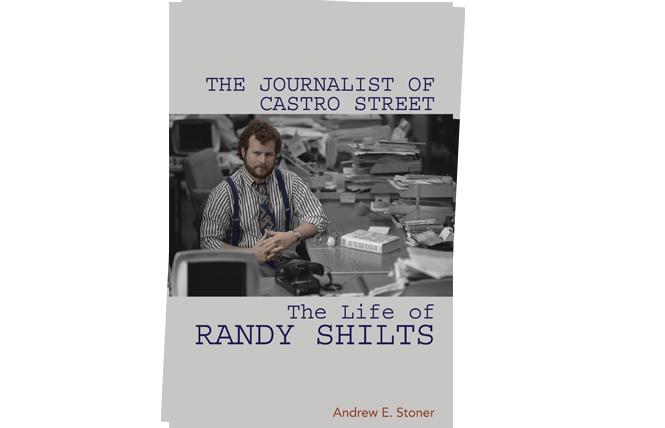 It has been 25 years since brash gay journalist Randy Shilts died of AIDS.

Now, a biography of him has finally been written by fellow journalist Andrew E. Stoner, assistant professor of communication studies at California State University, Sacramento.

Despite Shilts remaining a lightning rod within the LGBTQ community, Stoner, in "The Journalist of Castro Street: The Life of Randy Shilts" (University of Illinois Press), has attempted to put his career and achievements into historical perspective, arguing his work is neither dated nor irrelevant. Characterizing the biography as a critical reconsideration of Shilts, Stoner sees him as the archetypal journalist, who lived it out both professionally and personally, such that at his memorial service at Glide Memorial Church, his assistant, Linda Alband, pasted a copy of his San Francisco Chronicle press pass on his wooden casket.

Born in 1951, raised in Aurora, Illinois in a religious and politically conservative family with an alcoholic mother, Shilts studied journalism at the University of Oregon in Eugene. He became managing editor of the Oregon Daily Emerald, the student newspaper. He ran for student body president as an openly gay candidate — he lost — but became president of the Eugene Gay People's Alliance, the gay student group. Graduating in 1975, he became a staff writer for the Advocate and quit when he refused owner David Goodstein's request to attend a weeklong EST-like session. Shilts moved to San Francisco in 1971.

He became a reporter for KQED television for three years as well as Oakland's KTVU station for a year. In 1982, the San Francisco Chronicle hired him, making him the first openly gay reporter for a mainstream American newspaper, as well as the first to cover the LGBTQ community full time. He was made a national correspondent in 1988 and, in his final year, an occasional commentator. He had already angered LGBTQ activists by writing articles on out of control sexually transmitted disease rates before AIDS appeared. He published "The Mayor of Castro Street: The Life and Times of Harvey Milk" in 1982 as much about the cultural and political rise of the LGBTQ community as a biography of Milk.

Shilts began covering AIDS from the very start and his 1981-1985 articles on the disease were ranked #44 on the Top 100 Works of Journalism in the 20th century by New York University. While eventually accepted by the staff at the Chronicle, he still faced workplace discrimination; when he introduced the idea of domestic partnership benefits at a NewsGuild-CWA meeting, a colleague shouted to him, "Sit down, you little faggot!" and no one defended Shilts.

His 1987 bestseller "And the Band Played On" was the first serious attempt to chronicle the AIDS epidemic in the U.S., indicting the federal government, the medical establishment, and even gay organizations ignoring the epidemic in its first five years. Nominated for a National Book Award it was made into an HBO movie in 1993. His third and final book was another bestseller, "Conduct Unbecoming: Lesbians and Gays in the U.S. Military," which he considered his definitive work on homophobia, detailing the persecution of gay and lesbian soldiers. The book was central to the 1993 debate on the issue during the first year of President Bill Clinton's administration, which led to the "Don't Ask, Don't Tell" compromise, later repealed in 2010.

Shilts learned he was HIV-positive on the day he finished the "Band" manuscript, though Stoner suspects he knew even earlier, but fearing his illness would overshadow his reporting and not wanting to be labeled an AIDS activist, he didn't publicly reveal his illness till February 1993. He became so ill his editor, Michael Denneny, had to finish the final section of "Conduct Unbecoming" from Shilts' notes. He died of the disease in February 1994 at age 42.

Stoner's book began as his doctoral thesis at Colorado State University, drawing on over 100 interviews, including Shilts' family and former lovers, as well as research from Shilts' archive at the San Francisco Public Library's James C. Hormel LGBTQIA Center. It covers his recovery from alcohol and drug addiction in the early 1980s, his trailblazing journey in the newsroom, and the criticism he endured both during his life and since his death, both within and beyond the LGBTQ community.

Stoner, 55, had a conversation about his book with the Bay Area Reporter via email.

When asked why he decided to pick Shilts both as the subject of his dissertation and then as a book, Stoner wrote, "Like most people, I knew Randy Shilts only from his books. I was particularly impressed with 'And the Band Played On' and 'The Mayor of Castro Street.' Both of them not only spoke to me as a young gay man trying to figure my way in 1980s America (I was an undergraduate in Indiana between 1982-86), but also my dreams of being a journalist. I would say his career ascendency as an openly gay man gave me hope."

Criticized by the community
According to Stoner's book, Shilts was severely criticized by the LGBTQ community, foremost for advocating closing gay bathhouses in San Francisco as a way of containing the spread of AIDS. Gay men felt at the time that this was a betrayal of the sexual freedom for which they had fought so hard. Stoner writes in the book that guys would spit on Shilts on Castro Street and the late Bob Ross, the founding publisher of the Bay Area Reporter, called him a traitor to his own kind.

Stoner was asked how he was able to craft a sympathetic portrait of someone perceived personally (rightly or wrongly) as negative.

"Learning that Randy was not universally loved was a bit of a discovery to me," Stoner wrote in the email. "I knew little of his personality or life when I started out. It was very obvious, however, that he could rub people the wrong way, he could start shit with the best of them, and give as good as he thought he was getting. At the same time, he sometimes would think himself a victim (even in the midst of a back-and-forth that he may have even started). I think it is very hard to be the first of anything — there aren't that many of those anymore. Being the first openly gay man reporting on gay subjects at a daily newspaper (not a gay paper) was wrought with requisite conflicts. Consider, some of the same subjects he wrote for the Advocate that he later covered for the Chronicle were OK in the former place, and an abomination in the latter."

Stoner's book reveals that there were also charges from the LGBTQ community that Shilts was a hypocrite, for example, complaining how dehumanizing gay bars were yet patronizing them ("standing around like a tramp waiting for someone to pick you up"); wanting to close down bathhouses after working in one (the Majestic in downtown Portland, 1974) and using them for his own pleasures; and later attacking outing when he had engaged in the practice.

"All of this contradiction and remaining conflict is why I think a reconsideration of Shilts is valuable from a variety of perspectives," Stoner wrote in the email. "My hope is that I've honestly reported these things — and even tried to give context. On outing, for example, Shilts said he favored it only for people in political power who exposed anti-gay positions. His bathhouse viewpoint changed as conditions changed — which is why I question whether he truly did not know of his HIV status as he wrote 'Band' — and articles in the same era for the Chronicle. Finally, I think his stated loathing of gay bars probably is an artifact of his growing struggles with sobriety, and the battles he engaged with bathhouse owners and bar owners."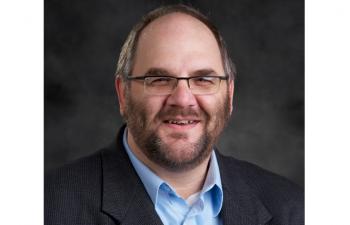 Dispelling myths
Shilts believed that if he could only report the reality of gay life to the straight world, then the absurd myths it held about LGBTQ people would be dispelled. Stoner was asked whether this was idealistic.

"I think his early viewpoints on this were terribly naïve, and I cannot help but think that the ongoing drumbeat of vitriol and hatred from some people would have killed this viewpoint once and for all," Stoner wrote. "It's sad to me that we don't get to see the fully actualized Randy Shilts. He got sober and was gaining perspective and then his life ended. I imagine that if he was a man alive today (he'd be 68 years old), we'd know a very different Randy Shilts."

Stoner noted that it was difficult to compare Shilts' reporting work for gay and straight publications.

"I'm not sure he took his work for the Advocate (or even later at KQED) at the level of 'serious journalism' that he did when he arrived at the Chronicle," Stoner wrote. "He always wanted to be good, and write good stories, but arriving at a major daily newspaper was a personal and professional milestone for him — as his journals indicate. Some of these feelings also likely flow from the varied level of structure or professionalism in both settings, the level of compensation he received (and likely wanted to protect), and the affirmation he received from sources he respected.

"I think of it this way — he probably could care less if David Goodstein or any Advocate editor was praiseworthy of his work. He more likely craved the approval of the heterosexual newsroom editor at the Chronicle. Again, convincing them seemed more important than almost anything else," Stoner added.

During his research, Stoner said that he found Shilts' personal claims of objectivity overstated.

"He lacked objectivity on many occasions, and I think he understood that completely," Stoner wrote in the email. "He may not like that that is the assessment of him, but it cannot be denied. He wrote wonderfully researched and well-written news stories and books, but the words never strayed that far from the 'voice' of Randy Shilts.

"Randy grew up in the 'New Journalism' or 'Literary Journalism' era that has lost some popularity over the years," Stoner added. "It's not that we've raced back to more objectivity than ever existed before, because journalism attached to advocacy is a normal, everyday thing now. But there are fewer and fewer people who wrap themselves in the robes of 'pure objectivity' — especially in an era where they get called 'fake' or 'enemies of the state' from high places. I'm certain, however, that he would have transitioned nicely into contemporary journalism and mass media that we experience today."

'Patient Zero'
Historian Gary Wills assessed "And the Band Played On," saying, "This book will be to gay liberation what Betty Friedan was to early feminism and Rachel Carson's 'Silent Spring' was to environmentalism."

Yet, as Stoner writes in his book, Shilts' use of Gaetan Dugas, the gay flight attendant made famous by Shilts, has marred the posthumous reputation of "Band." According to Stoner, Shilts' friend and source, Dr. Selma Dritz, who worked at the San Francisco Department of Public Health, told him about a study of gay men that placed Dugas as the primary sexual transmitter of the disease, saying Dugas intentionally infected others with the virus, becoming the prime agent of the epidemic in America. Shilts and others misinterpreted the letter "O" for Outside Los Angeles for the number 0, calling him Patient Zero. (Dritz died in 2008.)

Stoner writes in his book: "Dritz would become a key link between Shilts and the most controversial aspect of 'Band.' She was among the first who hypothesized that one man, an Air Canada flight attendant (Dugas), could represent some sort of hideous sexual monster who was infecting his sexual partners with the virus linked to AIDS. Dritz's version cast Dugas as openly defying logic; he said he didn't care if he was infecting others with a still unknown infectious agent. Dritz's story about Dugas — confirmed by variations of it from others — would form a critical and ultimately highly controversial point in Shilts' book. ... His cavalier, almost excited tone about the concept of a 'Patient Zero' at the heart of the AIDS crisis would prove revealing to Shilts' later writing motives and methodologies."

Stoner's book also recounts that in 2016, a team of researchers, headed by Michael Worobey, Ph.D., showed that the AIDS pandemic in the U.S. could be traced back to strains spread from Zaire to Haiti in about 1967, years before Dugas was even of age, thus exonerating him. Denneny, Shilts' editor, was worried the media was going to ignore Shilts' book and convinced Shilts to promote Patient Zero so it would drum up headlines and sell copies of the book.

Stoner was asked how well "Band" holds up.

"I'm sure Randy loved Wills' assessment of his work — not only because it comes from one of our nation's leading historical scholars and journalists, but also because it comes from a mainstream source. Married to the same woman since 1959, a father and grandfather, we can assume Wills is a heterosexual power source," Stoner wrote. "I would argue 'Band' has story-telling and research value far beyond the aspects of what it gets right or wrong. I can recall re-reading it many years later and basically skipping over all of the clinical and medical discussions of HIV and AIDS because the information was outdated, bypassed by new advances. But taking those away, the stories of the people who were experiencing this pandemic and the battles it inspired (both inside and outside of the gay community) are essential to LGBTQ history, in my view.

"The stories of the people in the book, however, are overshadowed by the problems created with the construction of the 'Patient Zero' myth," Stoner added. "Gaetan Dugas makes for an interesting, compelling story as told by Shilts, but one that was inherently unfair and wrong. The real story of Dugas — his real struggle and his real coping with HIV and AIDS — is a far better story than the one Shilts wrote."

Stoner wrote that University of Cambridge historian Richard McKay wrote that even when Shilts was researching the book, the incubation period for AIDS was extended from several months to several years of asymptomatic infection, but Shilts was captivated by the Dugas story and ignored that Dugas was initially quite cooperative with epidemiologists and others attempting to learn more about what was then labeled Gay-related immune deficiency, or GRID.

"If Shilts were alive today, surely he would correct all this," Stoner wrote in his email. "Shilts would have no credibility whatsoever if he had not done so. I think he only escapes some of the criticism by the fact that he died before he could make right this aspect of his work. His death robbed him, and us, of the proper reconciliation Dugas is owed."

LGBT life today
On one level gay involvement in politics is at an all-time high, AIDS is now largely a chronic disease rather than a fatal one, and lesbian and gay people can serve openly in the military, so many of the issues that faced Shilts now seem irrelevant. Yet bigotry, injustice, political cowardice/indifference, and hypocrisy still exist, so Stoner was asked what Shilts' legacy is today.

"First, for his position at critical times of LGBTQ history," Stoner wrote. "He was present for the rise and assassination of Harvey Milk, and resulting riots and revealed the growing nature of gay political power. He was front row for the advent of the HIV/AIDS pandemic, and in particular, the human impact it was having, and the sorrowful political and social responses it inspired. And finally, he was on the forefront of workplace equality for LGBTQ people by exploring the right of gay people to serve openly in the military."

Stoner also thinks Shilts was looking ahead.

"Interestingly, evidence exists that one of the ideas he was pursuing for a future manuscript was the issue of child sexual abuse and the role of LGBTQ people in the Catholic Church in America and elsewhere," he wrote. "We see years later the amazing work of the Boston Globe and others to address this issue. Shilts had a keen sense of 'what was next' in terms of the political spectrum."

Ultimately, Stoner finds Shilts' legacy to be a mixed one.

"He inspires admiration and loathing, depending upon whom you ask. He is heavily studied by some, ignored and dismissed by others," Stoner wrote in his email. "To me, that his legacy resides at the intersection of such controversy (as his life often did) reveals he is an important figure that must figure into the overall consideration of LGBTQ liberation history."