The third annual Clusterfest, presented by Comedy Central, takes over the Bill Graham Auditorium and Civic Center Plaza this Friday through Sunday. The notably diverse three-day line-up features some of the most interesting queer comedians working today.
Berkeley Repertory's opening night of comic and playwright John Leguizamo's 'Kiss My Aztec' brought out local luminaries like Rita Moreno, director Tony Taccone, and of course the cast members and musicians in the show.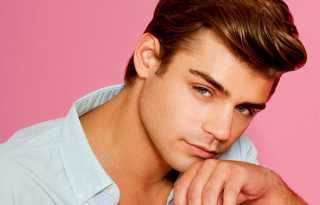 "It's the worst thing to watch someone jerking off their ego on stage," says actor Garrett Clayton, discussing how he came up with his non-jerky shared debut cabaret act which he brings to Feinstein's at the Nikko on June 21 and 22.
Every year for decades men have descended on Chicago over the Memorial Day weekend for an annual leather pilgrimage otherwise known as International Mr. Leather (IML), as did I this past week.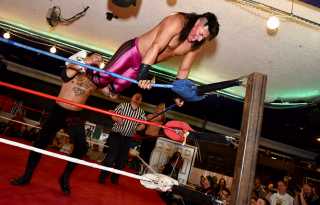 On Thursday, June 13, pro wrestlers fly into the center ring for a Pride event that offers something a little bit different. Pro wrestlers at El Toro's SF Slam10: Pride On The Line, with host Pollo Del Mar!
In chilly summers, leather's comfy, and there's always a lot going on in the San Francisco Bay Area for leather and other kinksters.
Fabulous frocks and fashions, and talented entertainers highlighted the St. James Infirmary gala, held at Terra Gallery on June 3. Performers included singers Jennifer Holliday and Lawrence Beamen, comic Marga Gomez, and the Justin Rock Trio.
Whispering Angel founder Sacha Lichine, Ken Fulk, and Juliet de Baubigny recently hosted a celebration of rosé and roses featuring Chateau d'Esclans, Whispering Angel Rosé and Rock Angel Rosé.
Disco Coalition, the weekly fundraiser happy hour at Lookout, continues each Friday, 5pm-8pm. Various local nonprofits benefit from your donations while you enjoy drinks and a terrific view of the Castro; through June 21.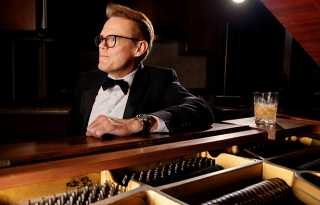 Tom Reardon returns to Feinstein's at The Nikko for his eighth show on May 16 and 17. The singer, who also performs in musical theater, will offer his usual eclectic mix of songs: everything from The Great American Songbook to Bob Dylan and Fleetwood Mac.
Ross Mathews will MC a night of comic insults hurled at Sister Roma, but it's all in fun; the upbeat series regular on 'RuPaul's Drag Race' will serve as a tonic to the Jungle Red claw-like insults from Roma's drag pals on May 18 at the Castro Theatre.
On Saturday May 18, funny lady Maureen McVerry will perform 'Verry McVerry 2019,' her ever-evolving, long-running cabaret act, at Oasis. It's a show that she has performed for an impressive 25 years.