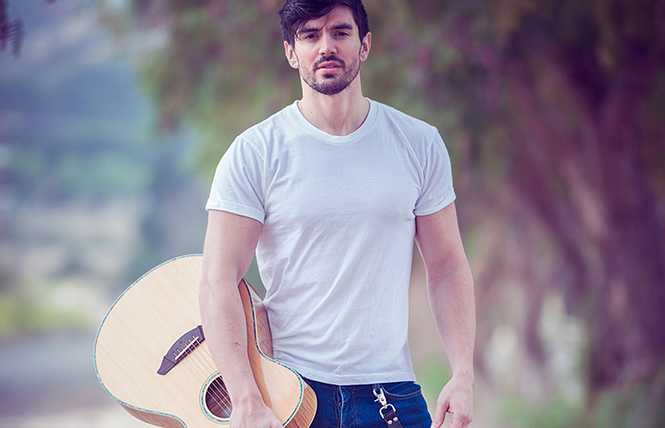 Steve Grand is returning to San Francisco for two concerts at Feinstein's at the Nikko. The adorably cute and openly gay singer-songwriter will appear on November 20 and 21 to perform a medley of hits from his two albums, and several cover songs.
Viewing 1 thru 12 of 222 Stories
Dance, prance, find romance. Revive, survive, enjoy being alive.
Beth Leavel, who was Tony-nominated for her role in 'The Prom,' appears at Feinstein's at the Nikko next weekend.
What's up with what's going down? Find out with our comprehensive LGBTQ nightlife listings!
Celebrants in a multitude of creative costumes celebrated Halloween early on Saturday, October 26, in and around Castro district bars.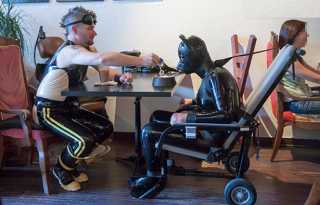 As autumn chills, leather warms. There's always a lot going on in the San Francisco Bay Area for leather and other kinksters.
Get out and fall into nightlife revelry.
Margaret Cho is a Magenta. "At least I know I have that costume somewhere, so I'll probably be Magenta." The Emmy-nominated, Grammy-nominated stand-up comic and actor will host American Conservatory Theater's fundraiser gala at The Hibernia on Nov 2.
Whether you dress up in classy costumes or down to drag dregs, fun of all sorts of styles awaits.
Halloween-themed happenings take place in theaters, nightclubs, parks and even at the Old Mint. Enjoy costumed and casual parties for families with kids, and those for adults-only.
Along with Halloween-themed costume parties, there's always a lot going on in the San Francisco Bay Area for leather and other kinksters.
The Castro Theatre will be hopping on October 26 with SexCells, featuring Marc Almond, TR/ST, Hercules & Love Affair (playing a DJ set) and other talents.
As a teenager in suburban Maryland, Joshua Grannell created a makeshift horror house, enlisting his supportive family. Decades later, as Peaches Christ, the gay horror super-fan directs the second annual Into the Dark: Terror Vault at the historic Mint.
Viewing 1 thru 12 of 222 Stories