Known more for their comic performances, dragapella quartet The Kinsey Sicks' haunting cover of the Simon & Garfunkel classic takes on the tragic realities of the Covid-19 pandemic.
Viewing 1 thru 12 of 1443 Stories
On June 5, 12pm to 12am, SF Pride and Eventbrite present 'We're Still Here,' a twelve-hour Pride month celebration, with DJs, drag acts film excerpts and discussions.
Whether you're cramped by the curfew, concerned about COVID, pressed after protesting, or just overwhelmed, queer comedy is one small remedy to help lighten your life. Wonder Dave hosts on June 1.
Join the Smithsonian's Pride Alliance to kick off Pride month with Project Pride - a virtual concert and time capsule of LGBTQ+ culture, with Jake Shears, Big Freedia, Rufus Wainwright, Indigo Girls, Pet Shop Boys and other talents.
From museums to drag shows, male burlesque to Pride stories and film festivals, access upcoming and ongoing online arts, nightlife and community events.
Out singer and songwriter Ruthie Foster has the kind of voice that can give you chills and warms your heart at the same time. Soulful, sassy and as powerful as a transformer, her new Cd is a recorded live concert with big band style.
The Stud is dead, but long live The Stud. The historic bar's collective owners are leaving the current location, planning a possible future, and a fabulous funeral.
Whether you're new to the hilarious camp play, film and series, or a diehard fan, be sure to tune in May 31, when The Del Shores Foundation presents a one-night-only benefit reading of Shore's comedy, 'Sordid Lives.'
The Stud, San Francisco's oldest continuously-operating LGBT club, will be closing its doors permanently, according to a news release from Honey Mahogany, a co-owner of the South of Market establishment.
Puerto Vallarta has long been a fun vacation spot for Bay Area folks, so Brian Kent Productions and Vallarta Pride will coshot 'PV STRONG,' a live-streamed YouTube and Facebook event to benefit the Puerto Vallarta Nightlife Relief Fund.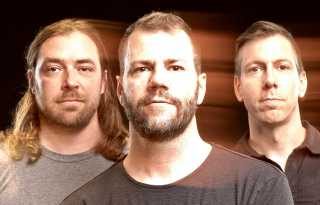 As musical genres go, slowcore (or sadcore, if you please) had its share of devotees and detractors. Early Day Miners' 2000 debut album Placer Found features the band's cofounder, now out and gay lead singer Daniel Burton.
The SF Queer Nightlife Fund is now accepting applications for a second round of grants to those whose income has been impacted by the Covid-19. For many of the recipients, the grants they received have been a lifeline which helps them survive.
"How are you dealing with all this?" is a frequent questions. 'This' of course being the pandemic and the sudden restrictions it has put on our lives. And surprisingly, many of us are doing okay.
Viewing 1 thru 12 of 1443 Stories