San Francisco Opera announced the difficult decision to cancel its Fall 2020 Season due to the ongoing pandemic. Nearly 40 music productions and programs have been put on hold or cancelled, while online programming continues.
In celebration of Pride Month, PBS will stream and broadcast five compelling documentaries about author Lorraine Hansberry, playwright Terrence McNally, chef James Beard, Dr. Margaret Chung, and musician Gladys Bentley.
In previous years, the annual Fresh Meat Festival's been sold out, so this year the 19th annual diverse shows of transgender and queer performance, music and dance offers a bonus; everyone gets a front row seat! Online, that is.
In the new video of his recent full stand-up set, gay Black comic Sampson McCormick balances insight and wit with his usual dexterity, finding a balance of political and social justice insight with punch lines.
Seth Eisen's 'Out of Site: SOMA,' originally an outdoor performance work celebrating the South of Market neighborhood's LGBT history, has been moved online. The performances will celebrate a wide array of queer people who populated SoMa over the years.
Whether you're cramped by the curfew, concerned about COVID, pressed after protesting, or just overwhelmed, queer comedy is one small remedy to help lighten your life. Wonder Dave hosts on June 1.
Whether you're new to the hilarious camp play, film and series, or a diehard fan, be sure to tune in May 31, when The Del Shores Foundation presents a one-night-only benefit reading of Shore's comedy, 'Sordid Lives.'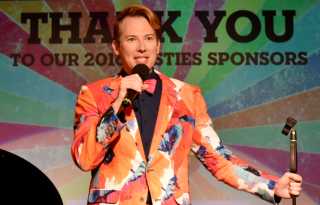 Thank you very much, it has been both humbling and encouraging receiving your generous support when so many are also in need of help. So far, we have raised just over $25,000 and are just 15% away from reaching our goal of $30,000.
The other shoe dropped last week as the San Francisco Opera joined the growing list of music institutions cancelling the rest of their spring and summer seasons. SFO and other opera companies are sharing their productions online.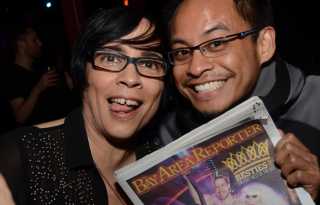 San Francisco is one of 11 US cities that is fortunate to have a legacy LGBT publication by us, for us, and about us. Help preserve the BAR as an historic and important community institution for the future.
Half a century ago, a bedazzled assortment of psychedelically-influenced, collective-living, sexually experimental, and inherently theatrical gay men and straight women forever transformed the Bay Area's cultural landscape. They were The Cockettes.
Terrence McNally, the playwright, librettist, and screenwriter who portrayed gayness to a mainstream theater audience, died March 24th at 81, becoming one of the first celebrities to succumb to COVID-19.