Call me an unsatisfying sequel
Tuesday Nov 12, 2019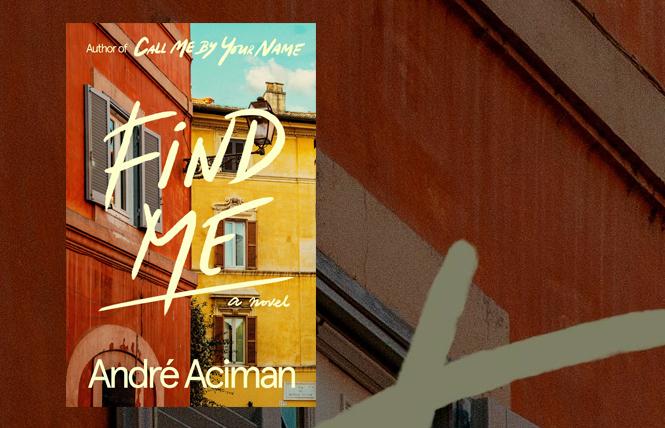 Find Me: A Novel by Andre Aciman; Farrar, Straus and Giroux, $27

Literary sequels have always had a checkered history. Critical assessments tend to be negative when authors fail to recapture that elusive magic again. Louisa May Alcott tried to replicate her success in enduring classic "Little Women" with "Little Men" and "Jo's Boys," to mixed results. Armistead Maupin was able to carry his original "Tales of the City" through six novels, though whether the quality of the writing was sustained is debatable. This fall we experienced a triumphant tour de force sequel when Margaret Atwood re-created her "Handmaid's Tale" world in "The Testament," written 34 years later with largely new characters. Also appearing was Andre Aciman's sequel to his incandescent debut novel, "Call Me By Your Name," published in 2007, followed by the hit Oscar-winning film by Luca Guadagnino in 2017. Alas, lightning has not struck twice.

"CMBYN" was the story of a summer romance between 17-year-old Elio Perlman and 24-year-old Oliver, a philosophy scholar-guest at Elio's parents' cliffside villa on the Italian Riviera in 1983. Oliver returns to the U.S. and marries a woman, to Elio's heartbreak. "Find Me" picks up the lives of Elio and Oliver 20 years later, but let the LGBTQ reader be forewarned that their climactic "meeting" occupies only the last 12 pages of a 260-page novel. Almost half the book concerns Elio's archaeologist father Samuel, traveling on a train from Florence to Rome, meeting a gorgeous, much younger American photographer, Miranda. It's told in Samuel's voice. Samuel has divorced Elio's mother and is on his way to attend Elio's piano concert. As his conversation with Miranda deepens, they become infatuated with each other. In two days they have sex and profess undying love, planning their future together, despite her tending her dying father.

The second section picks up the older Elio, a successful classical concert pianist, living in Paris, and mirroring Samuel's romance, unexpectedly falling in love with a much older, handsome, rich man, Michel. It's recounted from Elio's perspective. He can't get Oliver out of his mind despite a decade having passed, and decides to find him. The third part, narrated by a remorseful Oliver, details an unhappy life with his wife and two sons, as he fantasizes setting up a threesome with a younger male colleague and female Yoga instructor. He realizes he lost his chance for true love when he abandoned Elio. The brief denouement answers the question of whether Elio and Oliver will find their way back to each other. The reader will be able to guess what happens without finding the resolution true to life or emotionally satisfying.

"CMBYN" was charming in its romantic tension and poetic intensity. Elio slowly discovered his feelings for Oliver and his inner doubts, wondering if Oliver had the same sentiments. This sequel lacks passion in the romances between Samuel and Miranda, and Elio and Michel (their initial encounter reads like an arty Grindr hookup). The sex scenes come across as perfunctory and blasé. No lusty peach scenes here. Instead we're treated to meditations that seem more apt for Aciman (age 68) than for his characters, on fathers, fate, remorse, how the past intrudes into the present, and the fleetingness of life coupled with the tragedy of aging.

Characters reveal their thoughts in long soliloquies, violating a basic rule of fiction: Show, don't tell. The book is stuffed with references to art and music (the four sections are entitled Tempo, Cadenza, Capriccio, and Da Capo), to emphasize the classical leanings of the major characters. But the citings add nothing to the narrative. Finally. the book lacks conflict. Elio and Michel's relationship meanders for 95 pages, and Michel raises no objections when Elio suddenly ends the romance.

Aciman's strategy appears to be delayed gratification, as the reader waits for Elio and Oliver's longed-for reunion. But the payoff is not soul-stirring. "CMBYN" was called an instant gay classic. Aciman should have resisted the temptations of fame, renewed interest, and financial compensation, not produced a sequel.
Comments on Facebook