Vexed veteran
Tuesday Apr 9, 2019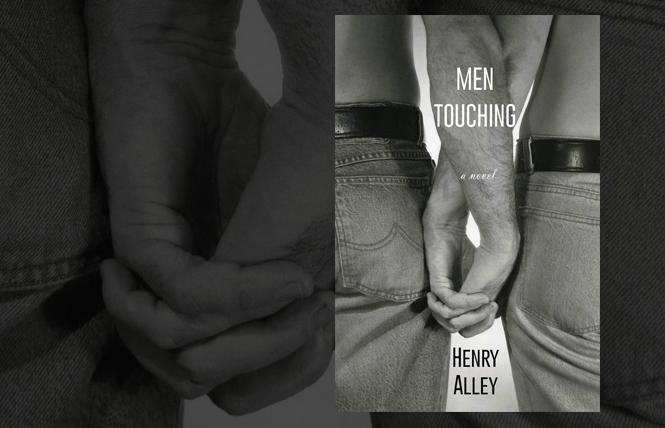 Men Touching by Henry Alley; Chelsea Station Editions, $20

Eugene, Oregon author Henry Alley's four previous novels and immaculate 2017 collection of short stories "The Dahlia Field" demonstrate him as a commanding presence on the gay literary scene. His latest, the astute literary examination of the enduring trauma of wartime military service "Men Touching," is set in the mid-1980s and follows Robb Jorgenson, a Seattle biology professor in his 40s.

Robb is a Vietnam veteran haunted by the memory of his time in Saigon. A hit-and-run accident there is preventing him from finding peace in the present with his partner Bart, and fueling fever dreams, panic attacks, and a benzodiazepine pill-popping habit. Daily life becomes complicated by harsh memories as he tries to function beneath the shadow of addiction, deep depression, and post-traumatic stress. Robb's sister Olivia consoles him and attempts to relate to his situation, but she is struggling with her own recovery issues and messy interpersonal melodrama with her family. Bart also struggles with his sexual identity and the entanglements involved in coming out to his family in the face of homophobia, bigotry, and misunderstanding.

Author Alley has a firm grasp on the timeframe in which his fifth novel is set. The AIDS epidemic was a hovering specter inflicting fear, horror, disbelief, and paranoia on an unsuspecting community and anyone connected to it. Alley nails the tragedy with palpable grief and agony, yet with unity and the solidarity of love and friendship.

Robb is an engaging character, but his strength diminishes as the novel progresses. He is depressive and glum, making the reader look for other characters in the novel to bring some levity to the story. Robb also has a temporary dalliance with heterosexuality. Because the development isn't fully fleshed out, it becomes an awkward tic in an otherwise entertaining novel about a gay man recovering from his time in war and the scars he attempts to heal.

Intermingled with it all are Alley's descriptions of men in many forms and motions, which his main character can't help but admire. From the opening page, the male body is featured as an art-form. Whether clothed in black Lycra tights or a purple polo shirt, massaging him, driving a jeep or running in the street, men are front-and-center in Robb's field of vision. Alley captures this physical adoration and primal desire to see and connect with the same sex brilliantly.
Comments on Facebook