Masterpiece theatre
Monday Dec 30, 2019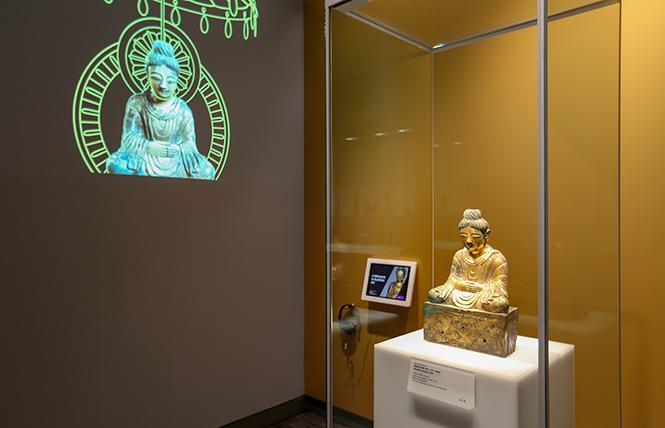 It's a brand-new year, and the Asian Art Museum is right in the moment by unveiling its completely transformed collection galleries with new installations, and 15 "reimagined masterpieces" redesigned with new interpretative elements and digital tools on its second & third floors. The masterworks, which AAM Director Jay Xu calls the museum's "treasure house" of artworks from Persia and West Asia, South and Southeast Asia, the Himalayas, China, Japan and Korea, are newly displayed with more conducive lighting, resurfaced floors, and new labels describing the artifacts. The improvements are more than cosmetic.

The museum director and curators have chosen 15 of the most significant works in their collection, and highlighted them in new displays that put them in context, and show you the route that they took from creation to curation. New videos, handheld placards and interactive digital screens help fill us in on religious, historical and cultural cues.

For example, a ritual vessel in the shape of a rhinoceros, unearthed in Shouzhang, Shandong province in Ancient China (1100-1050 BCE), is so rare in subject matter and condition that it gets its own in-the-round display case, made of seamless, glare-resistant glass, and ample seating around it. Even an Asian Art novice can see that it's a significant piece.

These 15 rare, beautiful and significant works, resplendent in the newly remodeled galleries, are just a harbinger of big changes coming to the AAM on the heels of reaching the $100 million mark in its capital campaign. The powerhouse fundraising is setting up the museum's April 2020 unveiling of the big new Akiko Yamazaki and Jerry Yang Pavilion and a new East West Bank Art Terrace, additions to the building that will greatly increase the space for contemporary installations, school groups and the visitor experience. Stay tuned for announcements of opening events and celebrations.

Masterpieces taking center stage are now on view.
Comments on Facebook