Stephen Sondheim's "A Little Night Music," inspired by an Ingmar Bergman movie, endures as one of his most successful shows. It's that "Send in the Clowns" musical, as marketers are quick to remind.
Viewing 1 thru 12 of 1719 Stories
Rory O'Malley takes the stage at Feinstein's at the Nikko for a two-night run of "Pub Crawl," his deeply personal one-man show, on February 22 & 23.
"Seascape," Edward Albee's Pulitzer Prize-winning 1975 play, is a crypto-comic riff on the E-train ride from Amoeba to Suburbia.
Now playing at the Peet's Theater in a 20th anniversary revival of its original Berkeley Rep production, director and playwright Mary Zimmerman's celebrated interpretation of mythological tales "Metamorphoses" is set around a shimmering pool of water.
In the San Francisco Playhouse's loopy "King of the Yees," Jue portrays Larry Yee, the father of playwright Lauren Yee, who herself is played onstage by Krystle Piamonte.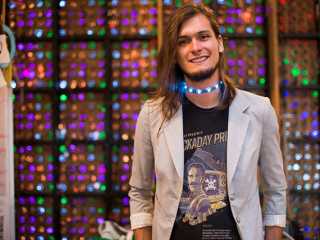 Queer artists are featured prominently in a new weekly comedy show that begins Fri., Feb. 1, in the basement of the infamous Armory Club (1799 Mission St.), the upscale cocktail lounge that was the lovechild of Kink.com.
The room is a barely dressed wound. Kate Boyd's set for the New Conservatory Theater Centre's sharp-toothed production of "Late Company" instantly establishes director Evren Odcikin's tone for the evening.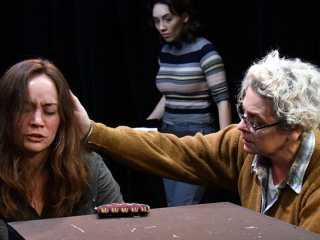 Oh, the things people say! "I am lost in a hall of mirrors. It's a maze in here, and no one ever gets out."
The versatility of solo theater as a form, and the diversity of the Bay Area artists who explore it, are being showcased between tonight and Feb. 10 in the second annual Solo Performance Festival produced by PlayGround.
Fox will air a new, live production of the classic musical "Rent" on Sun., Jan. 27.
Jordan Tannahill was 23 when he wrote "Late Company," the emotionally explosive drama now in a regional premiere production at the New Conservatory Theatre Center.
Broadway superstar Audra McDonald and Sirius XM radio host Seth Rudetsky will appear together at the Herbst Theatre on Jan. 20 for a lively evening of conversation and song.
Uplifting. Optimistic. Inspiring. You've likely heard these characterizations of "Come From Away," the hit Broadway musical now making its San Francisco debut at the Golden Gate Theatre.
Viewing 1 thru 12 of 1719 Stories