Challenged by production costs, complicated site procurement, and a problematical performance space, West Edge Opera Festival 2019 can still be called a success.
Viewing 1 thru 12 of 1933 Stories
There aren't a lot of musicians who have a backstory as fascinating as Jenny Lewis'.
"H.M.S. Pinafore" sailed into Walnut Creek earlier this month, beginning a run of four weekend dockings in the Bay Area. San Francisco's famous Lamplighters Music Theatre raises the mainsail on Gilbert & Sullivan's perennial favorite.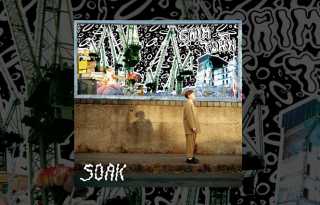 Soak and Marika Hackman, two queer women who made indelible impressions with their previous albums, deliver on that promise and then some.
It's all-too-obvious how Antonio Salieri's 1787 opera "Tarare" could tickle the fancy of a politically inclined present-day director.
On August 29 and September 5, we'll present our annual two-part Fall Arts Preview issues. From the museums and galleries, to local theatre, -- our fall arts preview editions will cover it all.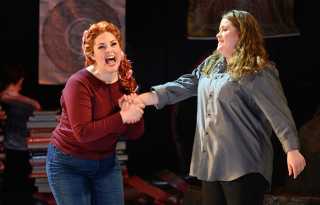 Starting with a hook as catchy as anything in Puccini, composer Jake Heggie and librettist Gene Scheer's latest operatic collaboration received its world premiere at Herbst Theatre in San Francisco last week.
It looks like 2019 is going to be a good year for out R&B artist Rahsaan Patterson. His song "Tears Ago" is one of the few highlights on Dionne Warwick's new studio album, her first in five years.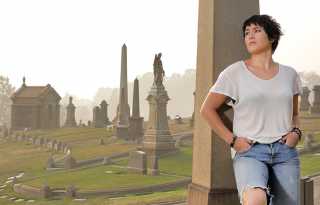 San Franciscans tired of foggy summer nights know a trip to the East Bay (or South) can be just the ticket to a balmy evening or an SPF 30 afternoon.
The headline is not meant to be insulting. It's an homage to a new book titled, "My Week Beats Your Year — Encounters with Lou Reed, 1972-2013" (Hat & Beard Press) compiled by Michael Heath and edited by Pat Thomas.
You have to admit that it's more than a little strange to watch the third season of Netflix's "Stranger Things" while the strangest thing of all is living in the White House.
"If I Were You" is up and ready to go. Workshopped in January, double-cast from this year's crop of talented Merolini, and set for a run at Herbst Theatre August 1-6.
The opening-night film for the 39th San Francisco Jewish Film Festival lit up the Castro Theatre screen last Thursday night.
Viewing 1 thru 12 of 1933 Stories