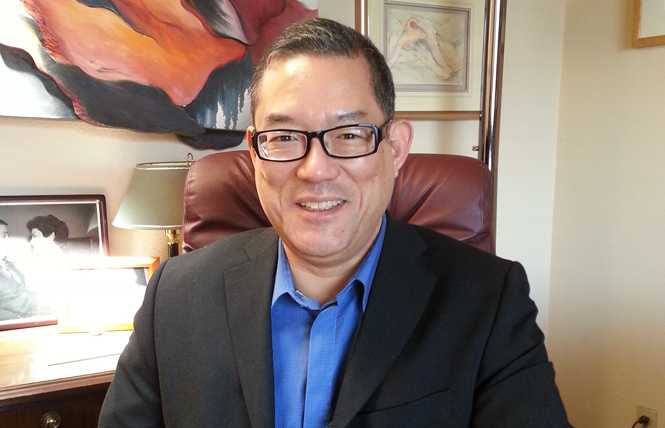 In a continuing effort to receive support from readers, the Bay Area Reporter has launched its membership program.
Viewing 1 thru 12 of 2058 Stories
If gay modern rock legend Bob Mould isn't the hardest working man in music, he's definitely one of them. To prove that point, he's wasted no time in following up 2019's 'Sunshine Rock' with the new 'Blue Hearts.'
New music and re-issues from Diana Ross, Tanya Donelly and the Parkington Sisters, Jonatha Brooke, The Beths and PJ Harvey's are reviewed.
Give a listen to new music from Caroline Rose, Girl Friday, Soko, Xoe Wise and Fay Wildhagen.
Erasure's new video for their latest single, "Nerves of Steel," features more than 20 LGBTQ stars, including several best known for their appearance on 'RuPaul's Drag Race.' But as always, the music duo's work stands on its own.
For those unable to get to their workouts at the gym or favorite dance club because they've been shut down again after reopening too soon, here are some new releases sure to get your heart rate up and your body moving. Play them loud.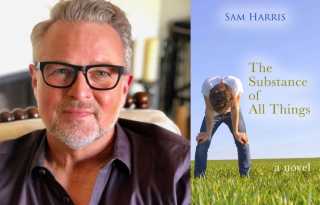 Sam Harris certainly won't be singing in the Bay Area for the foreseeable future. But he's doubled-down as an author. His second book, 'The Substance of All Things,' was published July 1. It's a novel. And it's a knockout.
New music from Indigo Girls, Gordi, Katie Pruitt, Khruangbin's Mordechai, Totally F*cking Gay, and The Ultimate Peggy Lee collection.
It's only July, but rest assured that 'The Greatest Part' (Captured Tracks), the breathtaking second album by out singer/songwriter Becca Mancari, will not be forgotten when folks assemble their end-of-the-year, best of 2020 albums lists.
San Francisco Gay Men's Chorus' annual Crescendo gala goes online with honors to singer-actor Billy Porter, activist Ariadne Getty, and special guests Kristin Chenoweth, Alex Newell, Wilson Cruz, and more.
You loved him in 'Unbreakable Kimmy Schmidt ("Peenooooo Noir!") and other shows. Tituss Burgess' newest song, "Dance, M.F.," speaks to us now about letting our inhibitions down in a time of crisis.
TV fans know him for 'American Horror Story,' Broadway fans know him for 'Xanadu' and 'All Shook Up.' Cheyenne Jackson, the handsome singer-actor, performs in an intimate concert fundraiser with our favorite musical theatre wizard, Seth Rudetsky.
The Chicks have now, thankfully, reunited for the amazing new record 'Gaslighter.' The album contains everything you love about The Chicks, including breathtaking vocal solos and harmonies.
Viewing 1 thru 12 of 2058 Stories