Walter Mercado will make you laugh, make you surprised, make you raise an eyebrow or two. And he will bring you to tears with his sincerest wish that you have love, the "Mucho mucho amor" part of the title of the new Netflix documentary about his life.
Viewing 1 thru 12 of 2146 Stories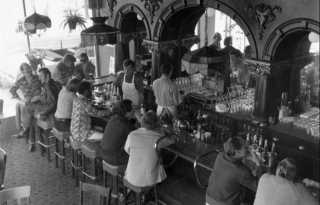 A Castro district institution for decades, the historic Twin Peaks Tavern is the subject of a 2019 documentary, to be screened as an online fundraiser July 10.
Fame came early for Brian Falduto, a child actor in 'School of Rock.' Falduto is now back in the limelight, albeit in a very different way. He's an LGBTQ life coach and Country music singer-songwriter.
Lesbian filmmaker Wendy Jo Carlton seems to have a thing for intimate, almost stagey movies. Her latest, 'Good Kisser,' also fits into that mold. Abner Pastoll's thriller 'A Good Woman is Hard to Find' is also reviewed.
Although its hit mini-festival is over, Frameline continues to screen ticketed and free films online, including a series of narrative documentary and short films about AIDS.
Black Lives Mattered in recent broadcasts, and casting decisions in animated series; plus, the popular 'Noah's Arc' will enjoy a new episode and online cast reunion.
Not only did Larry Kramer's writings and protests save millions of lives by shifting national health policy on AIDS, enabling effective treatment to reach PWAs, but his literary works mark a pivotal time in American gay lives.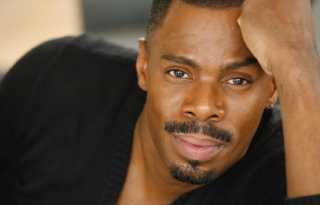 African-American Shakespeare Company's new Talk-Back interview series premieres online June 20 with actor, writer, and director Colman Domingo.
Step back in time to 1977 and enjoy Arthur J. Bressan, Jr.'s historic documentary 'Gay USA.' The fully restored film conveys the passion, anger, and defiant optimism of a community under attack, with rare footage of marches in San Francisco and the U.S.
While seemingly a family affair, 'A Secret Love' doesn't shy from tense squabbles and disturbing history, showcasing the steadfast devotion and fidelity of these two women's relationship, paralleling the entire arc of modern LGBTQ history.
In celebration of Pride Month, PBS will stream and broadcast five compelling documentaries about author Lorraine Hansberry, playwright Terrence McNally, chef James Beard, Dr. Margaret Chung, and musician Gladys Bentley.
Frameline44 announces its Pride Showcase lineup June 25-28, will stream online this year, and the four-day film festival includes a diverse array of features, documentaries and short films.
Three rarely screened 'bent' film classics will stream June 12 on the Roxie's website. 'Victor and Victoria,' 'Mädchen in Uniform' and 'Michael' show decidedly queer portrayals in the 1930s.
Viewing 1 thru 12 of 2146 Stories