America's longest continuously-published and highest weekly circulation LGBTQ newspaper will celebrate its historic 50th anniversary edition to be published on April 1. Advertising space reservations for this special issue are now being accepted.
Viewing 1 thru 12 of 530 Stories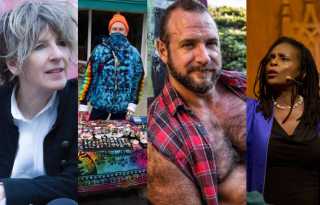 Step into the wonderful world of online arts, nightlife and community events. Take yourself to church, dance along with pros and gogos, or sing along to Broadway stars.
In Brontez Purnell's deliciously voyeuristic collection of salacious vignettes, we are drenched in the sights, smells, sounds, and hedonistic delights of orgasmic connection.
In the tradition of 'Heather Has Two Mommies,' the first children's book featuring gay grandparents lovingly showcases extended family.
Artists and organizations are struggling, but some new local and national opportunities are helping out with awards, residencies and art submission opportunities.
Click here, click there, and voila, a new world of theatre, dance, drag and community will appear.
Remember chatting after the curtain call? Marin Theater Company's online staging of Lauren Gunderson's 'The Catastrophist' and "goofy-cute" Ryan J.Haddad's autobiographical 'Hi, Are You Single?' will make you crave a post-performance discussion.
Shake off the pandemic blues and get some virtual entertainment and connection with online -and a few in-person- arts, nightlife and community events.
How are Bay Area artists enduring the pandemic? Find out through Creatives in Place, a new visual and listening project featuring 22 Bay Area artists.
The touring concert 'Violins of Hope' brought a collection of instruments retrieved and restored from the Holocaust, to Northern California a year ago. One of the most memorable concerts in the triumphant tour is now available as a download and CD.
Noted radical social thinker and Columbia gender studies professor Jack Halberstam's reputation precedes him, and his new creative exploration of desire reinforces his thought process behind how human sexuality becomes attracted to everything "wild."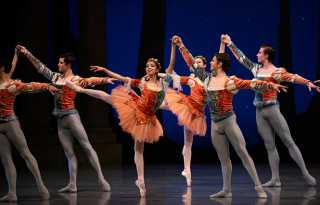 San Francisco Ballet's recent online preview concert showcased newly commissioned dance films as well as previously recorded classic works in four new online programs for 2021.
Inaugurate your new year with arts, nightlife and community events online, or go outside to stroll/roll through a park. you deserve it.
Viewing 1 thru 12 of 530 Stories