Settle in for autumn's end and December's arrival, as arts, nightlife and community events thaw out.
Viewing 1 thru 12 of 505 Stories
Books are affordable gifts that can be enjoyed in the safety of the recipients' homes. From photos books to fiction, pandemic poetry and thought-provoking essays, you'll find compelling reading for yourself or a loved one.
Three new and recent books, while in different genres, each bring florid color and stories to readers. Ron Williams' René Capone's and Paul Pycraft & Melissa VanDiver's books share a stunning array of visuals in photos, paintings and illustration.
What do you do when your neighbor is a famed local costume designer? If you're Daniel Navarro, you make a film about him. In 'My Neighbor, Miguel,' the life and creations of gay Latino designer Miguel Gutierrez gets a well-deserved intimate portrait.
A genuinely international experience, Daniel M. Jaffe short story collection, 'Foreign Affairs: Male Tales of Lust & Love,' takes readers around the globe in search of love and healing.
Sam Doores, P.J. O'Connor, Will Butler, Grant Lee Phillips and other male musicians get some due attention.
Well, that was something. Is it over yet? You need some arts, nightlife and community gatherings, online and in-person, to calm down and relax.
Bambi Lake, an actor, singer and performer known for the song 'The Golden Age of Hustlers,' died Nov. 4. Along with her solo singing, Lake performed with The Cockettes and Angels of Light.
Queer Nation Chicago inspired Terence Alan Smith to become Joan Jett-Blakk and run a write-in campaign amid the reelection campaign of Richard M. Daley, and later, a write-in run for the presidency.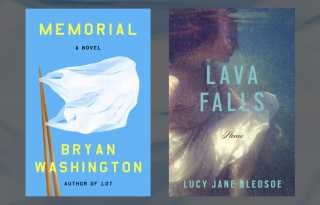 Bryan Washington, Lucy Jane Bledsoe, Nicole Krauss and others have great new novels out. In nonfiction, Charles Monroe-Kane, Big Freedia and a book about Keith Haring top our recommended autumn reading list.
Shotgun Players, Berkeley Repertory and Marin Theatre Company each have new shows ready to be viewed safely online, with astute and timely political and social messages told through innovative ways.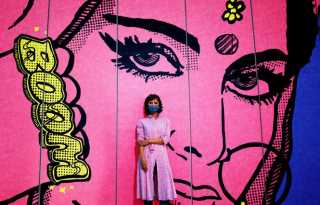 As health safety precautions remain in effect, some large museums have reopened under careful guidelines, while others, including smaller galleries, showcase beautiful and thought-provoking works online.
The most unusual new theater season in ages is now officially underway at Bay Area companies. From live-streamed productions to audio adaptations, new and classic plays are finding online audiences.
Viewing 1 thru 12 of 505 Stories