Summer's end keeps shining with arts events all over the Bay.
Viewing 1 thru 12 of 392 Stories
Curtain up, light the lights. We've got artistic thrills and delights.
Toward summer's end, festival and theatre events round off, but exhibits and music concerts continue at an upbeat tempo.
Heat up your love of the arts, in theatre, exhibits, musicals and outdoor concerts.
First released in 1968, Frank Simon's "The Queen" is an historic documentary about a drag pageant/beauty contest that took place in New York City in 1967. The film has rarely been screened since, but has now been fully restored by Kino Lorber.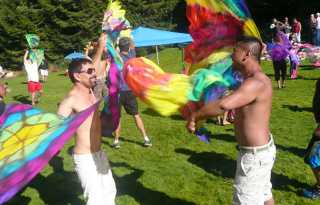 From musicals with social themes to exhibits with unusual depth, the arts heat up our summer.
This area of text, in journalism terms, is called a blandishment. But you'll find in the listings provided here each week that the local artistic scene is far from bland!
What accounts for the popularity of tattoos across time and multiple civilizations? They're found on all continents, save for Antarctica. Some have even been discovered on Egyptian mummies and cave dwellers frozen in the tundra.
The Moon is such a constant presence in human arts & culture, it's easy to forget it's just an accident of astrophysics that we Earthlings happen to have one, and only one.
Catch up on summer musicals, comedy nights and cool art exhibits out of the summer sun ... or fog.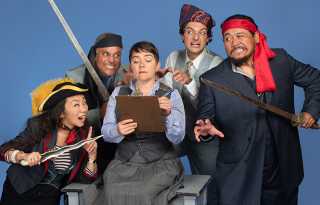 Post-Pride, settle in for some quality entertainment that's a bit less gay, but still entertaining. For a July 4 non-flammable antidote, check out exhibits and musicals.
A delicious, rainbow-licious super-queer-ificious week to you and yours.
There's an old comic movie about a European charter tour called "If It's Tuesday, It Must Be Belgium." Likewise, you could call the movie of our whirlwind last week "If It's Thursday, It Must Be Frameline."
Viewing 1 thru 12 of 392 Stories