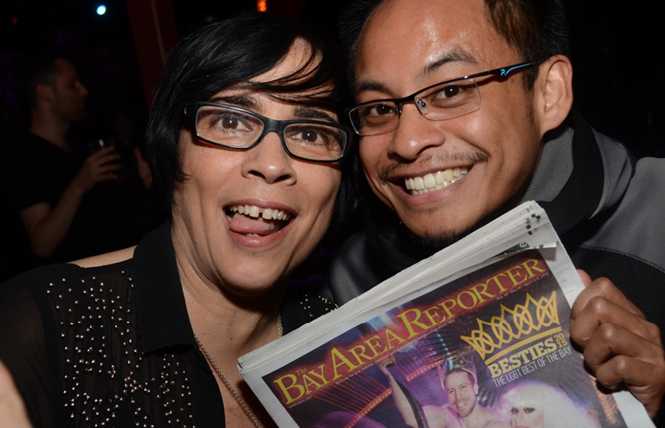 San Francisco is one of 11 US cities that is fortunate to have a legacy LGBT publication by us, for us, and about us. Help preserve the BAR as an historic and important community institution for the future.
Viewing 1 thru 12 of 439 Stories
Best-selling and world-renowned children's book author Jacqueline Wilson proves that it's never too late to come out. Wilson, 74, is the beloved and award-winning author of more than a hundred books.
In this time of staying at home and practicing physical distancing when we venture out, it's not a surprise that the majority of this year's Besties winners are not open right now.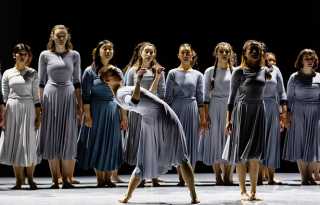 The people have spoken. The Bay Area Reporter is pleased to announce the 2020 winners in the Besties' Arts and Culture Categories. These are the places that bring (in your opinion) the finest highbrow entertainment the Bay Area has to offer.
Frameline, the San Francisco LGBTQ film festival usually held in June, has been postponed due to the coronavirus outbreak, Executive Director James Woolley announced Tuesday.
Oakland couple Richard Board and Flynn DeMarco's first bit of notoriety for their shared love of Legos came in 2018 when they wowed the crowd and judges at the annual Bricks by the Bay convention. They recently appeared on the TV show 'Lego Masters.'
Continuing our coverage on stay-at-home entertainments, here are multiple options to lift your spirits in pandemic times.
If we're going to get through this situation successfully, we're going to have to be able to laugh at it. Alaska provides a giggle amid our crisis.
The California Academy of Sciences is committed to providing free, high-quality resources to our community, even while closed.
Afraid to go out? Buck up, wash your hands and wave at the ushers, docents, and box office managers who brave dealing with hundreds of us each night. Due to public health concerns, some events may be cancelled or postponed. Contact the venue in advance.
March yourself off to the box office at theatres, welcome desks at museums and perhaps even a box seat at the symphony; whatever arts makes your heart sing.
Plays and paintings, poems and performances await in the arts.
"Levi Strauss: A History of American Style," a new exhibition at the Contemporary Jewish Museum, has a promising backstory.
Viewing 1 thru 12 of 439 Stories