"The Gentleman Caller," a toothsome morsel at NCTC, is playwright Philip Dawkins' booze-soaked bonbon of a two-hander.
Viewing 1 thru 12 of 11348 Stories
In "With (out) With (in) the very moment," a small new exhibition at the San Francisco Arts Commission Main Gallery, a group of San Francisco-based artists muse on leading a thriving creative life in the shadow of AIDS.
San Francisco Ballet danced "The Little Mermaid" in a revival of the 2010 production last Friday night at the Opera House.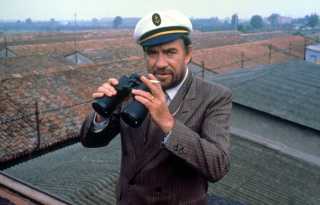 With the queer classic "La Cage aux Folles" as its centerpiece, the Castro Theatre spotlights the films of actor, writer, director Ugo Tognazzi (1922-90) on Sat., April 27.
It was another exciting week of culture-hopping over in Out There-land! Let us walk you through it.
Christopher Castellani's deeply felt new "Leading Men" (Viking) exhibits another compelling aurora.
While San Francisco Symphony Music Director Michael Tilson Thomas remains on hiatus until early May, the Orchestra plays host to some outstanding guest conductors at Davies Symphony Hall.
Joshua Harmon has seen his share of romantic comedies. "You often have this gay sidekick to the female lead who will come into a scene, say something funny or supportive, then disappear for a while."
Singaporean director Eric Khoo creates a unique family drama in "Ramen Shop." The film celebrates his world-class city's extraordinary food culture against the backdrop of a beautiful young chef's passionate search for his roots.
In the national touring production of "Charlie and the Chocolate Factory" now playing at the Golden Gate Theatre, there isn't anything the Candy Man can do to compensate for the Vegetable Woman.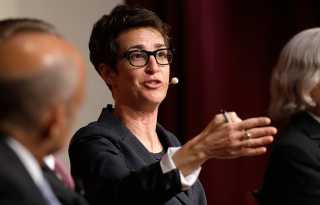 In the same week we got new brilliant Beyoncé, a new Madonna, one head-swiveling episode of "Ru Paul's Drag Race," "Pose"'s luminous Indya Moore as one of the Time 100, and the redacted Mueller Report dropped.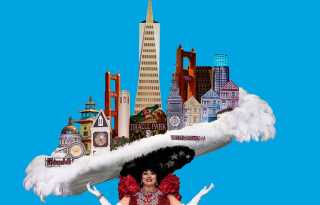 Breaking news from our long-term client and San Francisco institution, Steve Silver's Beach Blanket Babylon
Film festivals, art exhibits and stunningly staged plays and musicals; choose from the expanding cultural menu.
Viewing 1 thru 12 of 11348 Stories