The newest show from San Francisco's most explosive comedian, Monica Palacios, is coming soon, and you shouldn't miss it.
Viewing 1 thru 12 of 1805 Stories
"If I could only do one kind of performance," Mandy Patinkin explained in a recent phone interview with the B.A.R., "it would be doing concerts."
"Stomp," the so-called "international percussion sensation," played A.C.T.'s Geary Theater in San Francisco for eight performances last week, and Out There and a lot of vicarious percussionists were in the house.
Playwright Kate Attwell's "Testmatch" is about race and gender and global economic power.
Robert Townsend, who helped pioneer 1980s independent cinema with "Hollywood Shuffle," has a file cabinet's worth of autobiographical anecdotes.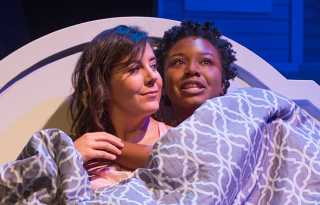 Della, the cheery proprietor of a small-town North Carolina Bakery, shares her philosophy in the opening moments of "The Cake," now at the New Conservatory Theatre Center.
You've got to give Michael Longoria, Broadway performer in "Jersey Boys" and "Hairspray," credit for being ballsy.
Evelyn, a 20ish ingenue in a cheery floral-print dress, wears a grin of unabashed delight through most of the first act of "The Daughters,"
"Elevada" is a tonic. This singular whatchamacallit of a show, being presented by the Shotgun Players through November 17, effervesces with an offbeat creativity .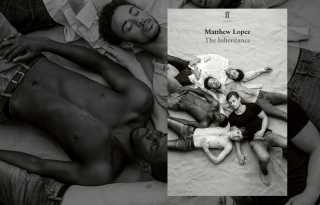 The new play "The Inheritance" by Matthew Lopez, is an epic of current gay life in New York performed in two parts, lasting a total of 7.5 hours.
"There's a huge community out there looking to see narratives about themselves, to hear stories that represent them as something other than caricatures," says director Ely Orquiza, discussing "Driven."
Afong Moy was the first Chinese woman to ever set foot in the United States. She arrived as chattel, a 14-year-old girl leased out for a tidy sum by her already well-to-do father.
During quick breaks between scenes in the thrilling Berkeley Rep production of Suzan-Lori Parks' audacious new drama "White Noise," we hear the play's titular sleep-inducing sound.
Viewing 1 thru 12 of 1805 Stories