The Queen of Bounce will share stories from his new book, 'God Save the Queen Diva.' The New Orleans musician and reality show star will chat with hosts of bookstores nationwide, from Philadelphia, to Tulsa, Austin, Fairfield and Los Angeles.
Viewing 1 thru 12 of 1352 Stories
Five new and recent books on gay pornography explore the making and enjoyment of erotic films and videos, from their early days to today, with performer and director interviews, and the diaries of director Bruce La Bruce.
Books are affordable gifts that can be enjoyed in the safety of the recipients' homes. From photos books to fiction, pandemic poetry and thought-provoking essays, you'll find compelling reading for yourself or a loved one.
Three new and recent books, while in different genres, each bring florid color and stories to readers. Ron Williams' René Capone's and Paul Pycraft & Melissa VanDiver's books share a stunning array of visuals in photos, paintings and illustration.
A genuinely international experience, Daniel M. Jaffe short story collection, 'Foreign Affairs: Male Tales of Lust & Love,' takes readers around the globe in search of love and healing.
Richly drawn and impossible to forget, Mars-Jones's story will appeal most to niche LGBTQ readers who appreciate the bold acidity of classic BDSM leather-scented erotic fiction.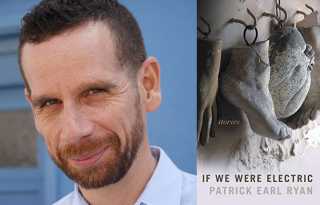 Infused with all the mystique and mystery that New Orleans is known for comes this enchanting, hypnotic debut story collection from Patrick Earl Ryan.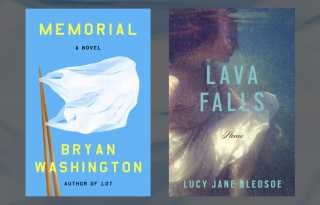 Bryan Washington, Lucy Jane Bledsoe, Nicole Krauss and others have great new novels out. In nonfiction, Charles Monroe-Kane, Big Freedia and a book about Keith Haring top our recommended autumn reading list.
In the mood for something spooky? Here are some movies (and a book) you can watch to enhance your Halloween season. All titles have a decidedly queer twist.
'Dash,' the new noir-themed graphic novel from Northwest Press, blends classic mystery intrigue with a modern queer style.
A thoroughly modern comedy of manners, David Leavitt's 'Shelter in Place' is both one of the best novels of the year as well as the most humorous.
New LGBTQ poetry available to distract and delight your senses and tickle your literary fancies, with works by Felice Picano, Michael Montlack and Yvonne Zipter.
Three new photo books visualize queer lives from the past and present day in uniquely different ways: Rainbow Revolution, Loving: A Photographic History of Men in Love 1850s-1950s, and Self Evident Truths: 10,000 Portraits of Queer America.
Viewing 1 thru 12 of 1352 Stories