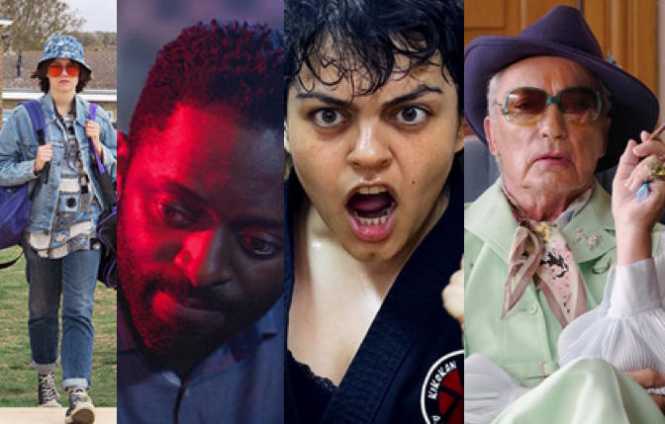 One idiosyncrasy of Frameline45 is that the international films are superior to the US/English language movies, especially because of their daring content. Check out our second batch of notable narrative films, including a few cinematic jewels.
Viewing 1 thru 12 of 12361 Stories
In the newly-released collection 'Poetry Rx' of 50 inspiring poems, compiled with commentary and poetical analyses by psychiatrist Norman E. Rosenthal, M.D., more than a third of the poets have either openly identified as queer, or skewed LGBTQ-ward.
If you watched the new Netflix dramatized limited series, or the Amazon Prime documentary on fashion icon Halston, consider this rumination on those heady days when glamour created by a gay man ruled.
'Out of Site: Haight-Ashbury,' an acid-free preservation and celebration of hippie-era queerdom, is a blend of walking tour, puppet show and playlets that introduce attendees to the life stories two epically eccentric San Francisco figures.
Turner Classic Movies will celebrate Pride Month with a special night of films by Jeffrey Friedman and Rob Epstein on Monday, June 28, including 'The Times of Harvey Milk' and 'Common Threads: Stories from the Quilt.'
While most of the documentaries in Frameline45 are very good, none are great. In a rare occurrence, the narrative features this year are stronger entries than the documentaries. But there are some standouts.
Ty Herndon knows about love and acceptance. After proudly coming out as a gay man in 2014, he's performed at Pride festivals and released several albums. He's also producing the June 30 Concert of Love & Acceptance.
Lorant Duzgun, producer, professional DJ and owner of Royal Advisor Records, about the impact of COVID, New York'c club scene, and how he came to be a DJ.
The eleven linked stories contained in Brandon Taylor's second literary foray are, for the most part, dominated by the voice of Lionel, a gay Black graduate student in mathematics.
Combining wit and wisdom, writer Paul Rudnick gives us much to think about while we are laughing, including in his new romantic and comic novel, 'Playing The Palace.'
Brooklyn-based author Torrey Peters's frothy debut novel, a brilliantly entertaining study in trans feminine culture, chronicles the fiery relationship between a trans woman and her ex-partner.
As Frameline celebrates its 45th anniversary, let's look back at coverage of their fifth anniversary in late June 1981, and the adult film advertised on the next page.
June is such an exciting month on TV. Everybody remember that LGBTQ people exist. Ad campaigns include us... until June 30, at midnight, when we are shunted into the background again. Catch the LGBTQ programs while they're viewable.
Viewing 1 thru 12 of 12361 Stories