I'd already been grinning for a good 10 minutes when the cast of Bay Area Musicals' joyful production of "Hairspray" launched into the civic swoon of their opening anthem, "Good Morning Baltimore."
Viewing 1 thru 12 of 11460 Stories
The Moon is such a constant presence in human arts & culture, it's easy to forget it's just an accident of astrophysics that we Earthlings happen to have one, and only one.
Catch up on summer musicals, comedy nights and cool art exhibits out of the summer sun ... or fog.
The fairer sex has been concocting Gothic tales of ghosts, monsters, supernatural phenomena and science run amok! Just look at the latest installment of Modern Cinema, "Haunted! Gothic Tales by Women," a series of dark, atmospheric tales penned by women.
Recovering from its extraordinary role during Pride Month, the Castro Theatre dives back into classical noir to offer nine days of double features wrapped around the 2019 San Francisco Jewish Film Festival.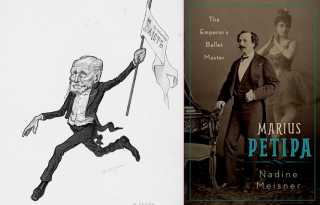 The image that probably comes to mind when you think of swans and ballet was the brainchild of Marius Petipa, the great 19th-century choreographer who brought "Swan Lake" back from oblivion.
"Cabaret" is one of those shows that just won't go away. Nor should it.
"I'm of the school 'Write what you know.' You can educate yourself, but the best writing usually comes from the heart," says playwright Terrence McNally.
The female duo known as Zhané, whose moniker was a combo of their first names Renée Neufville and Jean Norris, had a hit with their debut disc "Pronounced Jah-Nay" (Motown/UMe), newly reissued in a double-LP vinyl set.
Two lesbians decide to organize Pride celebrations in the Deep South in "Southern Pride," a new documentary by filmmaker Malcolm Ingram.
W. Somerset Maugham's 1937 novel "Theatre" has been adapted several times for pictures. It's the basis for the dazzling 2004 film "Being Julia," starring an incandescent Annette Bening.
"The Flight Portfolio" re-enacts the doings of the US-fostered Emergency Rescue Commission, sanctioned by Eleanor Roosevelt, dedicated to getting the persecuted out of the clutches of the Nazis and to safe ground, particularly in the U.S.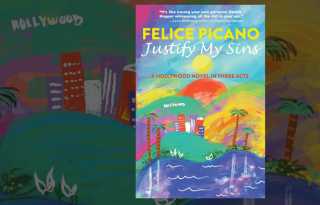 "Justify My Sins" is based on Felice Picano's experiences of living in mid-1970s Hollywood working for actor Cary Grant, who wanted Picano to adapt one of his own books into a screenplay vehicle for him.
Viewing 1 thru 12 of 11460 Stories