Challenged by production costs, complicated site procurement, and a problematical performance space, West Edge Opera Festival 2019 can still be called a success.
Viewing 1 thru 12 of 11521 Stories
I initially sensed a word play lurking in the title of Tim Murphy's new novel, "Correspondents" (Grove Press), but if so, it went past me.
Actor Taron Egerton is transformed into gay rock star Elton John in the acclaimed biopic "Rocketman," which comes to DVD/Blu-Ray after a highly successful theatrical release.
The arrival of farce and slapstick on Bay Area boards seems particularly well-timed for our historical moment.
Welcome to the world of director Stephen Frears' dazzling "My Beautiful Laundrette" (1985), now out on Criterion Collection DVD.
Provocative, poignant, funny and fleet, "Cry It Out" is a refreshing work of just-slightly-heightened social realism.
Director Daniel Schechter's witty social comedy "Safe Spaces" had the Castro Theatre rocking with laughter at this year's San Francisco Jewish Film Festival.
There aren't a lot of musicians who have a backstory as fascinating as Jenny Lewis'.
Summer's end keeps shining with arts events all over the Bay.
Curtain up, light the lights. We've got artistic thrills and delights.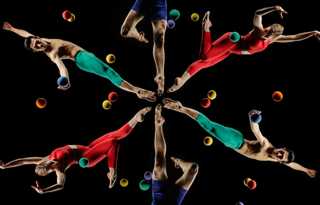 Garrett + Moulton Productions wowed us last Friday night. Their show packed the theater at Yerba Buena Center for the Arts; the audience left exhilarated.
"Love, Antosha" presents a deeply moving portrait of the extraordinary life and death of Russian-American film actor Anton Yelchin.
Audiences attending "House of Joy," opening at the California Shakespeare Theater this week, can expect swashbuckling action, eye-pleasing pageantry and old-time theatrical thrills.
Viewing 1 thru 12 of 11521 Stories